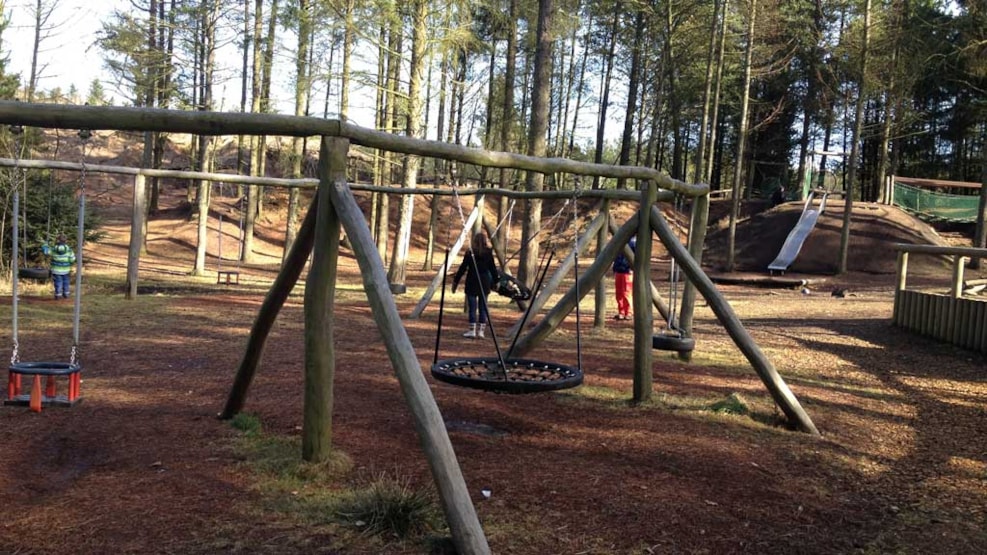 Naturlegeplads - Momhøje (nature playground)
Momhøje Naturcenter offers nature experiences and activities for all ages.
The nature playground is situated north of the main building. At the playground, you will find an underlay of heather. The gear at the playground is approved by the playground inspector. We remind you, that entering the playground is at your own risk.