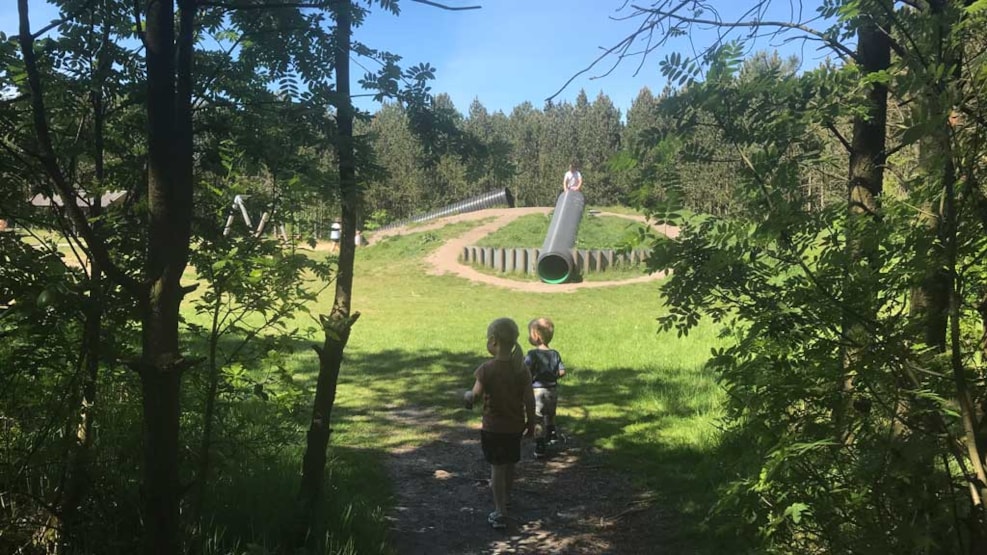 Naturlegeplads - Løvbakkerne (nature playground)
From the parking lot at Løvbakke Naturskole there is a paved path. The trail passes a campfire, a forest playground with a cabin where you can enjoy your lunch and an outdoor gym.
Should you have any problems or questions regarding Løvbakke nature playground, please contact Herning Kommune, Natur og Grønne Områder.
Phone +45 96 28 81 48
Email: parkognatur@herning.dk