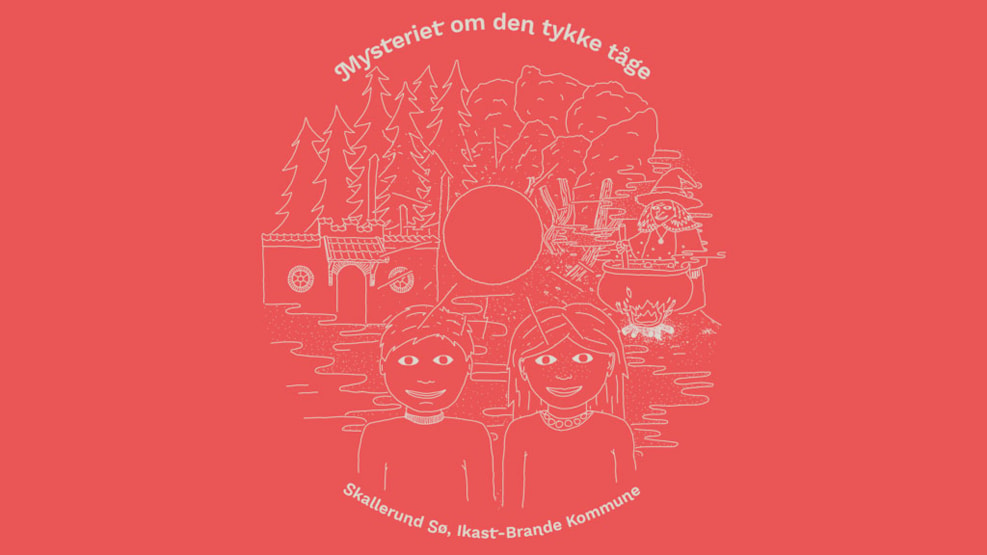 Natureventyr i Herning og Ikast-Brande
Take family, friends or yourself on an adventure. Download the app, go to the starting point and have a fun experience. There are adventures at Harrild Hede, Skallerund Sø, the gable paintings in Brande town, Løvbakke Naturcenter, Præstbjerg Naturcenter and Svanholm Lake.
Go on an adventure!
Three adventures have been made around Herning and Ikast-Brande Municipalities. They are freely accessible to everyone.
Who is it for:
- The adventurers are especially suitable for 3-9 year olds.
- Anyone who is adventurous can try it.
- There must be an adult around who can handle the story on the mobile while the children listen and interact with nature.
Where are the adventures (find the addresses in the app):
- Harrild Hede: The great fire and the flight of the Tatars
- Skallerund Lake: The mystery of the thick fog
- Brande City: Laurids and the Magic Brush
- Løvbakke Naturcenter: When Sif got superpowers
- Præstbjerg Naturcenter: The beaver bride who was suddenly gone
- Svanholm Lake: Tatonka and the great natural mystery
What to do:
- Download the app: "Natureventyr" on your smartphone (iOS and Android).
- Search through the adventures on the front page and find one of the above adventures. These are free (there may also be other free adventures in other municipalities).
- Go out to the starting point and tap the first chapter on the map.
- Read it through and move on to the next point on the map, read it aloud, etc.
See more about Natureventyr at: Natureventyr.nu