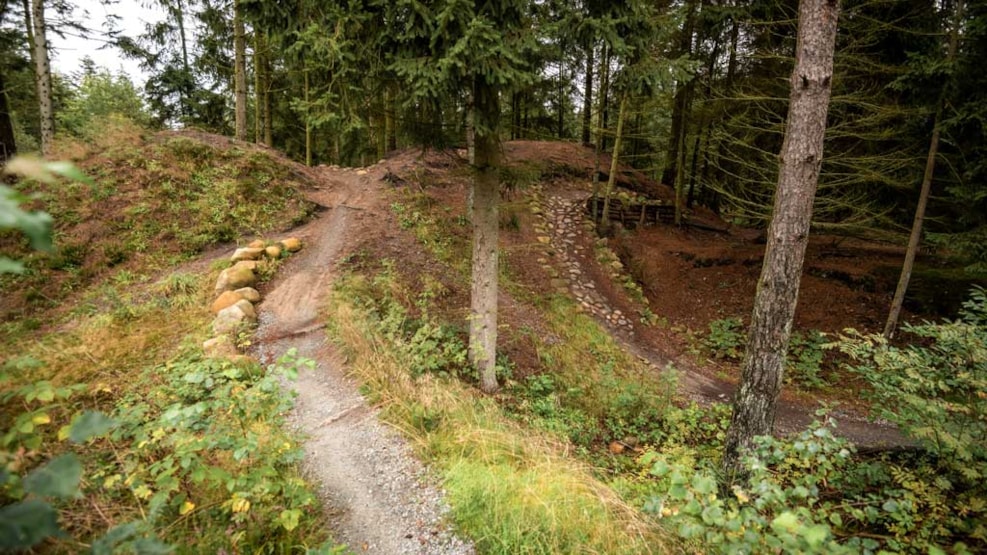 Mountainbike route in Skelhøje Plantage
The MTB track in Skelhøje Plantation by Ikast consists of a blue loop where it is possible to choose red / black passages. The blue passages can be driven by most, but there are still a couple of steps and drops to look forward to on the track. The red passages offer many hops, drops and technical down- and uprides. 
The track is well marked with square arrows, and follows the map Ikast route marked with slightly lighter and more retangular arrows, so follow the dark square markings when the track divides. The track is unidirectional and consists of almost equal parts of the forest tracks and singletrack. The The singletracks are well laid out and offer both technical skills and flow.
You can park right at the start of the track at Skelhøjevej 6.