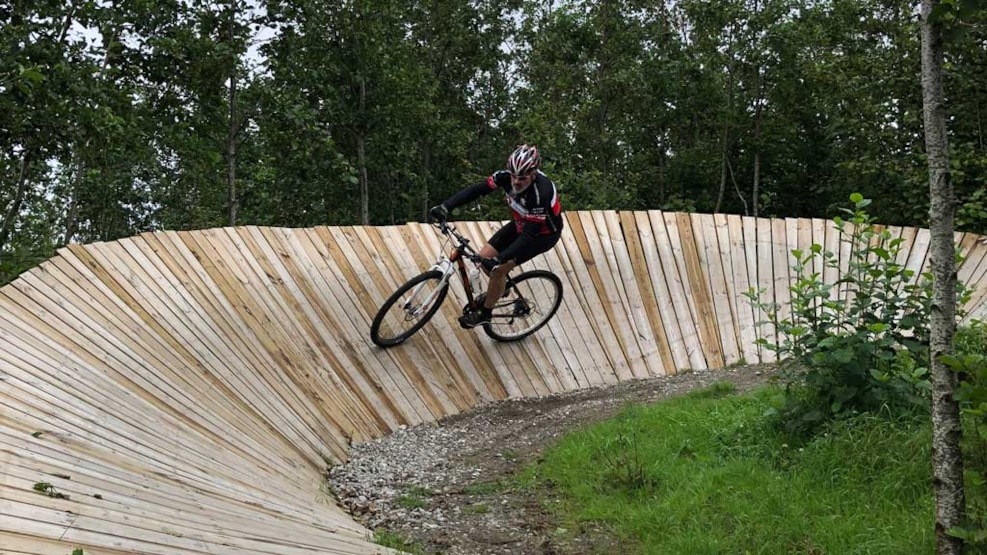 Mountainbike route in Lind
Along the highway at Lind, only 2,5 km south of Herning, the local cycling club, De Små Klinger, has established an 8 km long mountain bike trail. 
Adress:
Trehusevej. 
7400 Herning.
The track, which is blue, is built in a newly laid out municipal forest. 
In the area between the freeway and Koustrupparken/Knudmoseparken in Lind, Herning Municipality is building baffle walls and forest. The local bike club, De Små Klinger, is together with the municipality and different sponsors in the process of building an 8 km long MTB track in the area.    
If you want to read more about the condition of the track and the project, go to Facebook/lindmtbspor