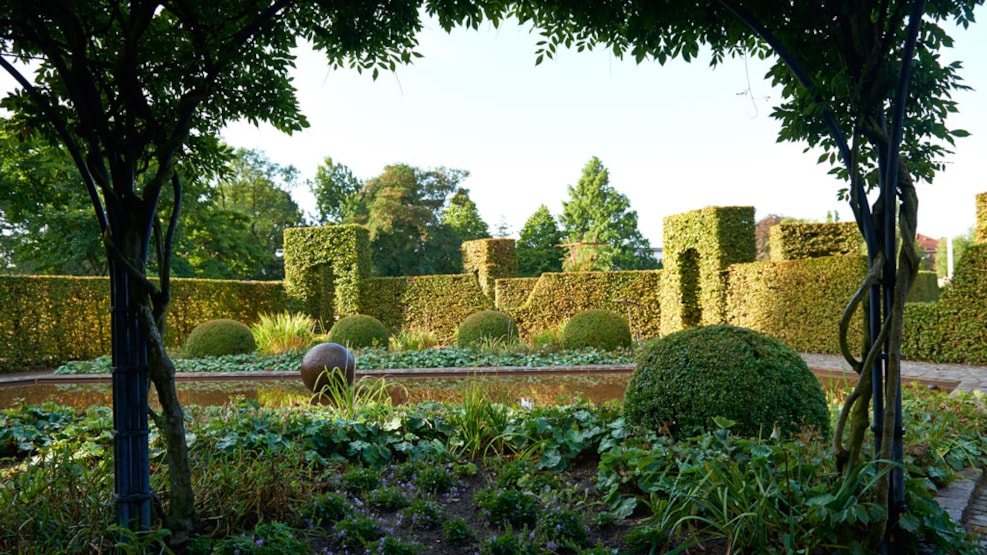 Mindeparken (The memorial park)
The memorial park in Herning was instituted in 1947 as a memory of the occupation in Denmark. 
The installation is drawn by the landscape architect, Georg Boye.

A walk through the park is an experience. Here you can find the closed off garden rooms, which surprise with different themes and planting.

The memorial park is a good place to visit with children and for the quiet wanderer, who seeks recreation and peace.