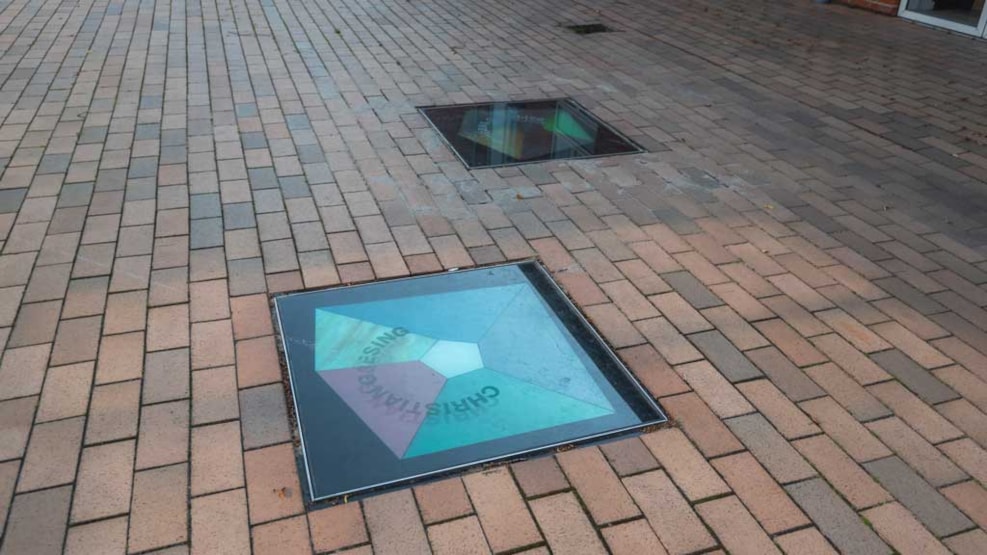 Memorial Flags
Memorial Flags is a unique piece of art by the sculptor and professor of art Bjørn Nørgaard, created in collaboration with Brande Højskole.
The opening of the Memorial Flags was set to happen at 00.00 am. on June 24th 2005. The flags are one of a kind and there is nothing like it any other place in the world.
The artwork consists of 10 artistic glass flags that are lit up from underneath during night time. During the day, they are see-through. The memorial flags can be located near the entrance, and are close to the schoolyard.

The flags are an expression of honour towards the people who have positively influenced the school.