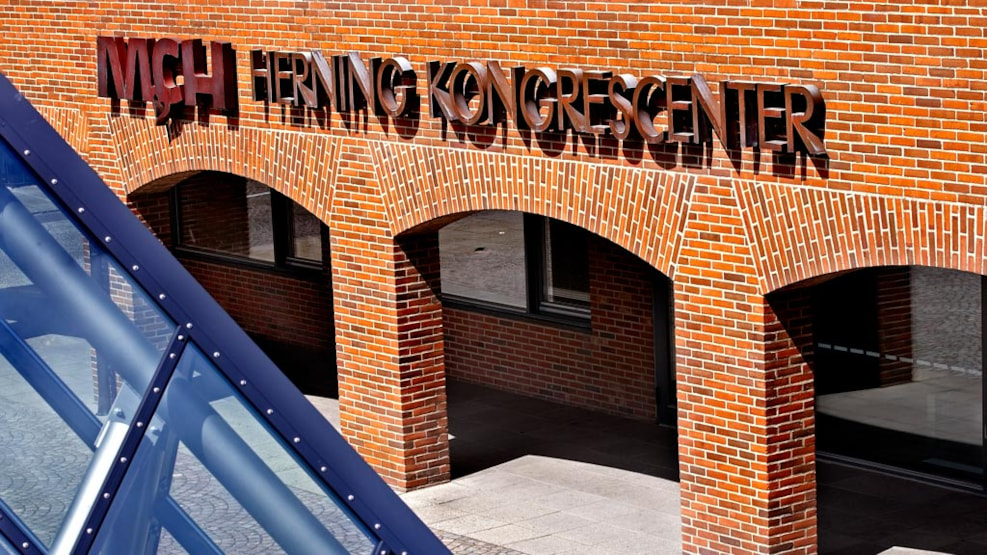 MCH Herning Kongrescenter, Meeting place
MCH is one of Scandinavia's largest and most flexible experience companies.
The company covers MCH Messecenter Herning, MCH kongresscenter, MCH Arena and Jyske Bank Boxen.
Combined, they provide the perfect framework, no matter the size and purpose of your visit.
With a professional and service minded staff, modern facilities and a shared vision of creating unique experiences, MCH is the perfect choice for your next arrangement. 
Accommodation
MCH Herning Kongresscenter works with all the hotels of Herning, and with a capacity of more than 700 rooms, they can always find a solution tailored to your needs.
Facilities
With rooms that fits anywhere from 10 to 1700 people, MCH Herning Kongresscenter can always find a solution that works for you – all rooms are bright and inviting and designed to be flexible.
AV-equipment
Projectors, canvas and flip-over whiteboard is always standard equipment in our prices, and should you need additional equipment, we will find a solution.
Wireless internet
Yes
Parking
Yes, free.