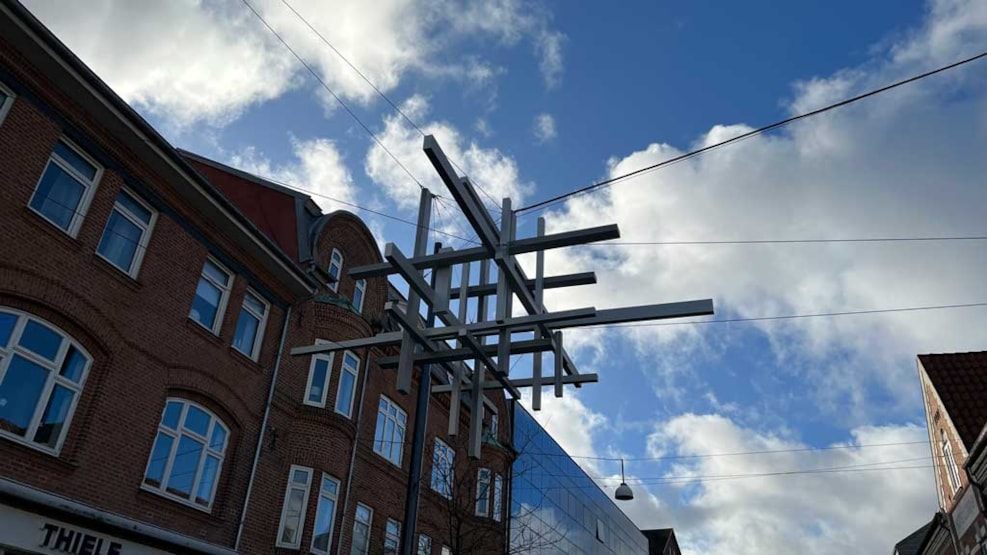 Lys og tværs
In Herning pedestrian street you can experience a 184 kilo light sculpture by the artist Jakob Schokkings.
The sculpture is made of aluminum, it is 3 meters high and 5 meters long.
The sculpture is especially beautiful in the evening, where it lights up in the dark. 'Lys og tværs' can change colors depending on what is current. It can e.g. be for a national match where it can be programmed to glow in white and red.