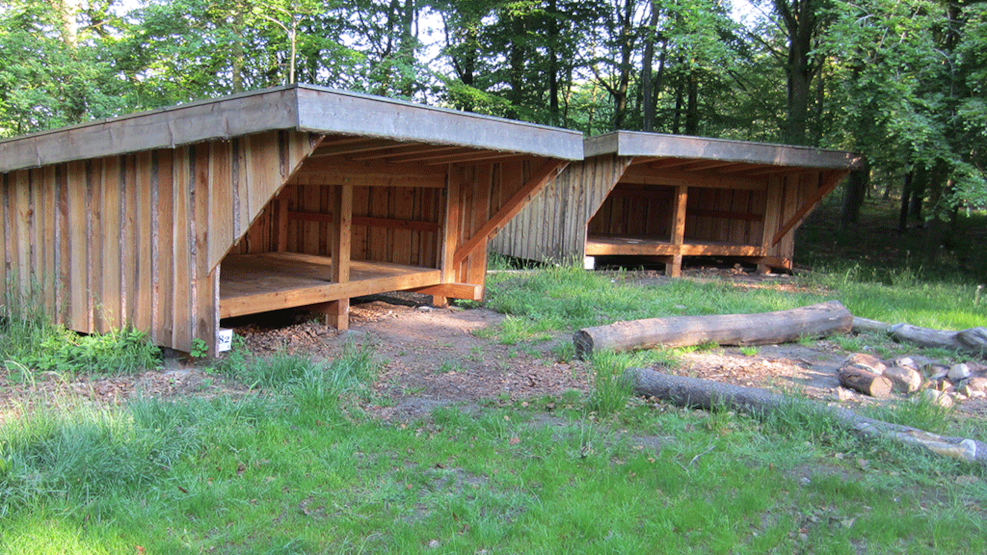 Løvbakkerne shelter site
Løvbakke Naturcenter is situated north of Herning in cycle distance from Herning city. 
The site offers great experiences for all, and exciting possibilities to enjoy the nature and animal park. The shelter site is located around 100 meters from Løvbakke Naturcenter, and is surrounded by forest and a view of open meadow. Here it is possible to experience the grazing deers. The site is owned by FDF Spejderne.    
Book the shelter at Løvbakke shelter site online here
Should you have any problems or questions regarding booking a shelter, please contact Herning Kommune, Natur og Grønne Områder. Phone: +45 9628 8141  / +45 9628 4147 
Email: parkognatur@herning.dk
Question regarding Løvbakke Naturcenter:
Tlf. +45 2096 2274