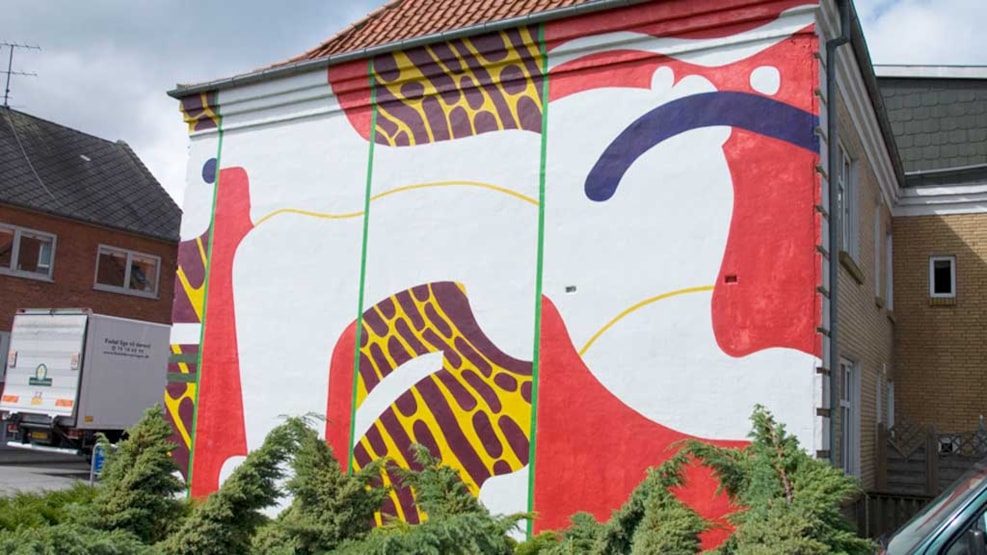 Legetøjsdyr, 1968
This gable painting was created by Leif Jepsen in 1968. The big size of the building visually increases because of the size of the dog.  
The artist and graphic designer, Leif Jepsen, was born in Glostrup in 1938. He is educated from The Academy of Arts by professors such as Egill Jacobsen and Dan Sterup Hansen between 1963 and 1967. In 1968 he received a silver medal from The Academy of Arts. 
The gable painting "Legetøjsdyr" is a play of proportion. His "Legetøjshund i forskellige bevægelsesstadier" shows a oversize extract of a dog in three different split positions, so that you get a feeling of the animal's movement and a mechanical mark.