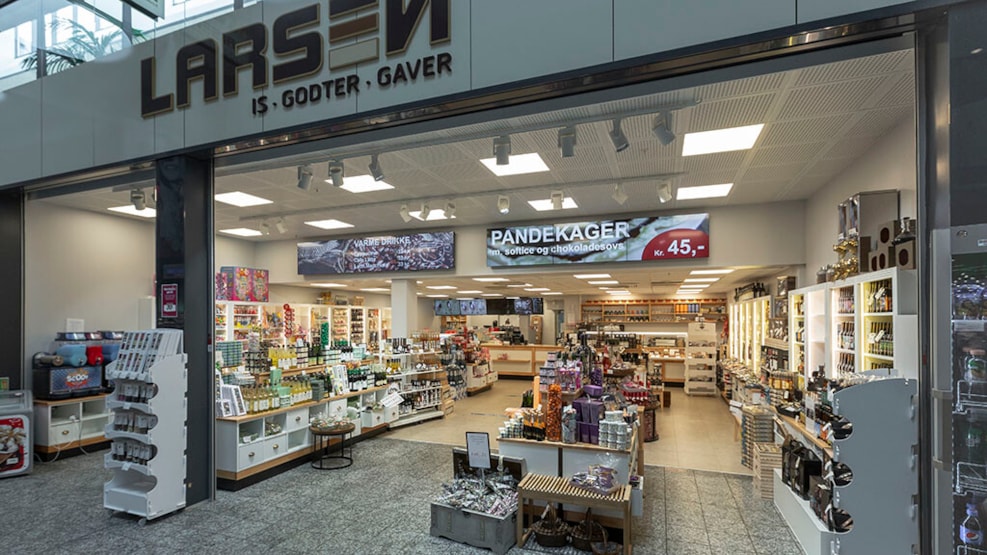 LARSEN (herningCentret)
The shop with the largest selection of ice cream, sweets and gifts.
The shop with ice cream, sweets, wine, spirits, beer and large selection of gift baskets.
Coffee, milkshake, iced coffee and chocolate from bla. Sv. Michelsen, Belgian waffle, pancake, sweet pies el. a delicious ice cream can be enjoyed in our cafe area.