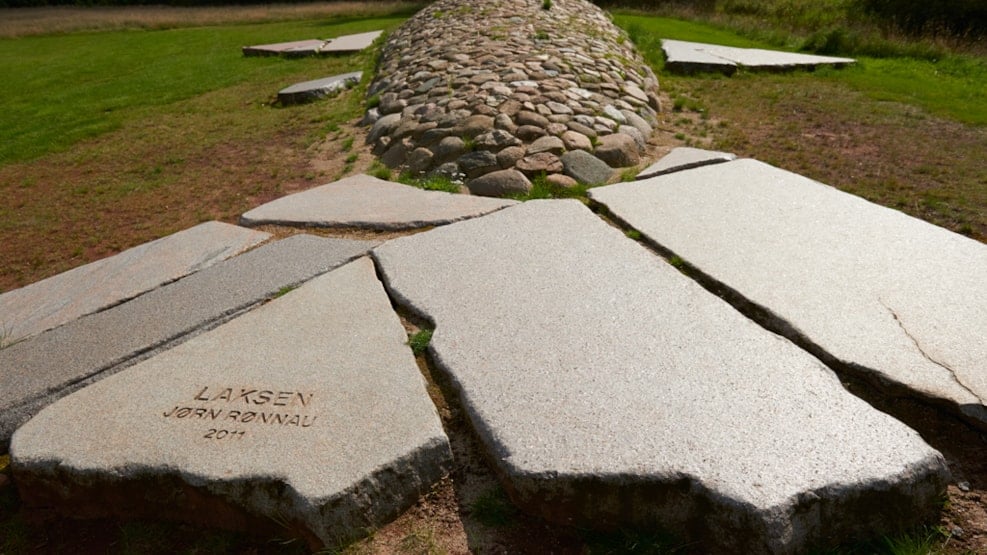 Laksen (The Salmon)
At the bank of Skjern Å near Skarrildhus south of Herning you can see a gigantic stone sculpture of the Skjern Å salmon. It is 45 metres long and was made on site by the Aarhus artist Jørn Rønnau. 
Land Art is the name used for the art direction that arose in the USA at the end of the 1960s, starting somewhere between sculpture and landscape architecture. 
The sculpture does not have an exact address, but when driving into an unpaved road on the opposite side of the Sinatur Hotel Skarrildhus, you find the salmon in here somewhere by the stream.