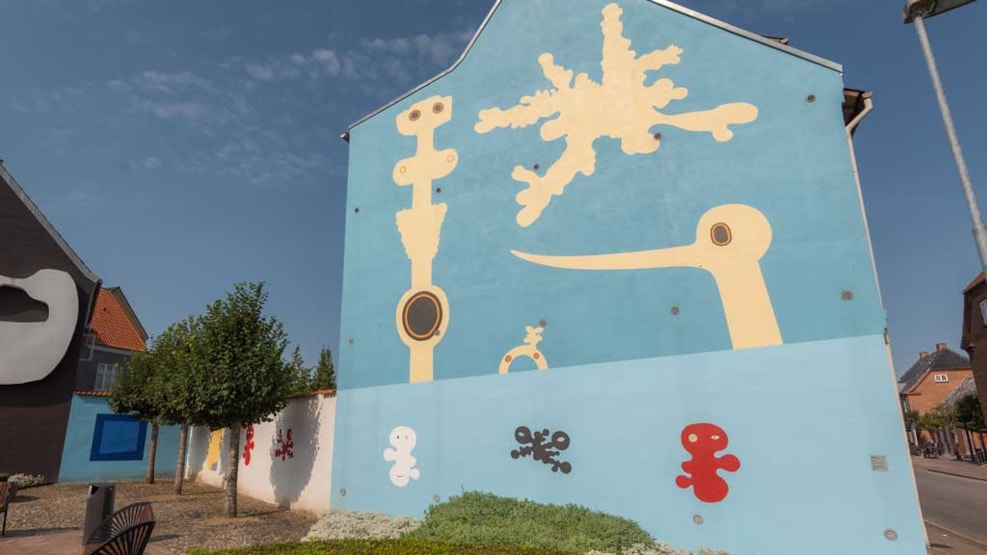 Kvinde, sky og fugl, 1968/2001
Gable painting by Poul Agger in1968.
Poul Agger was born in Copenhagen in 1936. He is a painter, graphic designer and sculptor, and he was a student of Mogens Andersen. 
Poul Agger a co-founder of Sommerudstillingen 1961 and a member Grønningen from 1969. His motives circles around the head as a childish-primitive ground symbol and his creative world of plants, animals and humans is expressed through a combination of dim and bright colours.