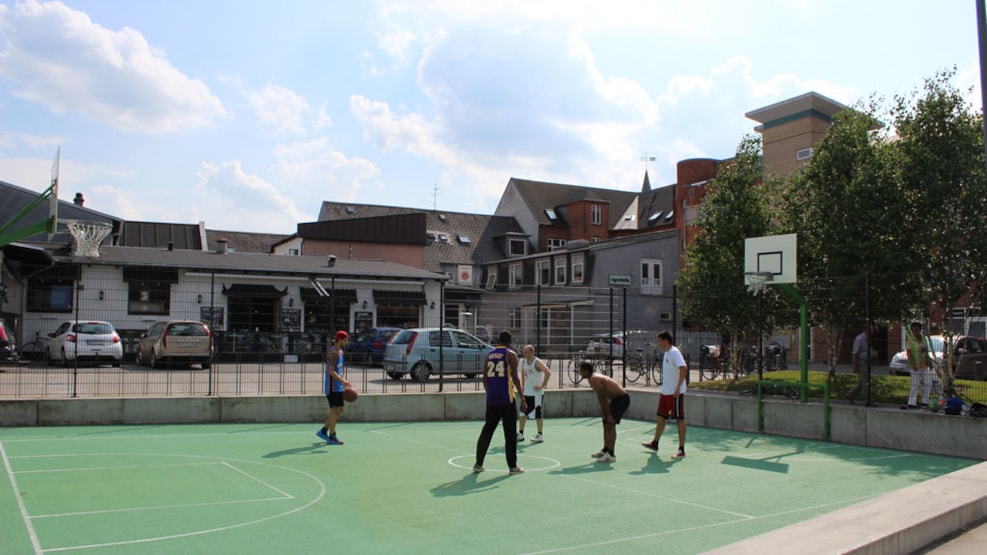 Kousgaards Plads
Come and visit this small breathing space in the city.  
Have a game of basketball or football at Kousgaards Plads square in Herning. There is a small well-used court that, especially young people enjoy.
You can also train outdoors by using the fitted training equipment in the square's green area. It is completely free.