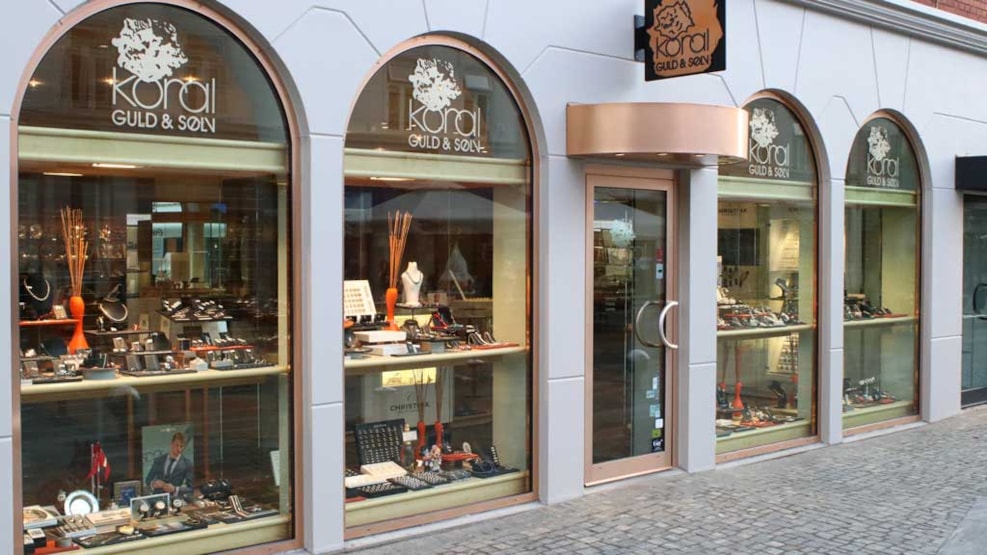 Koral Guld & Sølv (Jewellery shop)
The shop is situated in the middle of the shopping street in Herning and has existed since 1979. They sell jewellery and watches of a high quality and always has a wide selection. 
Koral Guld & Sølv has a team of welleducated women, who loves jewellery. They offer professional guidance and great service. If you want a product not in stock, they will get it home for you within a couple of days.