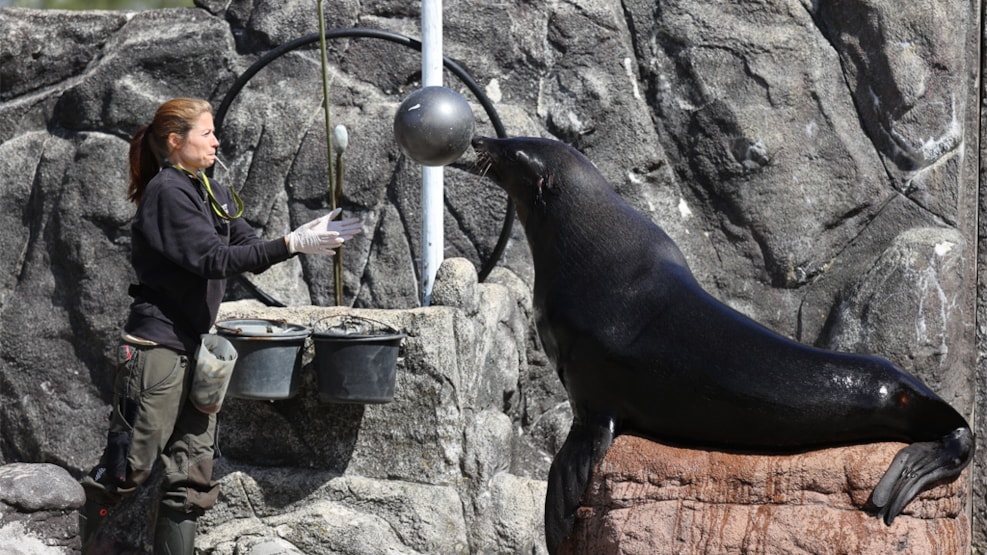 Jyllands Park Zoo
Probably visit Denmark's friendliest Zoo, and get really close to exciting animals. Jyllands Park Zoo is close to Herning, and you are guaranteed a fantastic day full of good experiences for the whole family.
Jyllands Park Zoo is located at Haunstrup approx. 10 km from Herning and has existed since 1969. It is a popular excursion destination and is probably Denmark's nicest Zoo, where you can get very close to the animals.
In the park you will find about 350 animals from all over the world, divided into over 70 species. There is everything from small rainforest frogs to lions and giraffes. You can experience the animals up close, e.g. to see the animals being presented and fed.
In addition, Jyllands Park Zoo is a zoo with lots of play areas with swings, sandboxes, climbing frames, a nice mini city with beautiful playhouses. If there is a little adventurer hidden in your child, he or she will definitely find it fun to ride the train around the park, sail on the zoo lake or try riding a cute pony. A trip to the zoo's small amusement park with, among other things, carousels and minivans or a jumping trip on the 689 m2 large bouncy castle will be a rock-solid hit.
See the current opening hours in Jyllands Park Zoo website.
Cosiness and good atmosphere for the more than 150,000 happy guests who visit Jyllands Park Zoo every year.