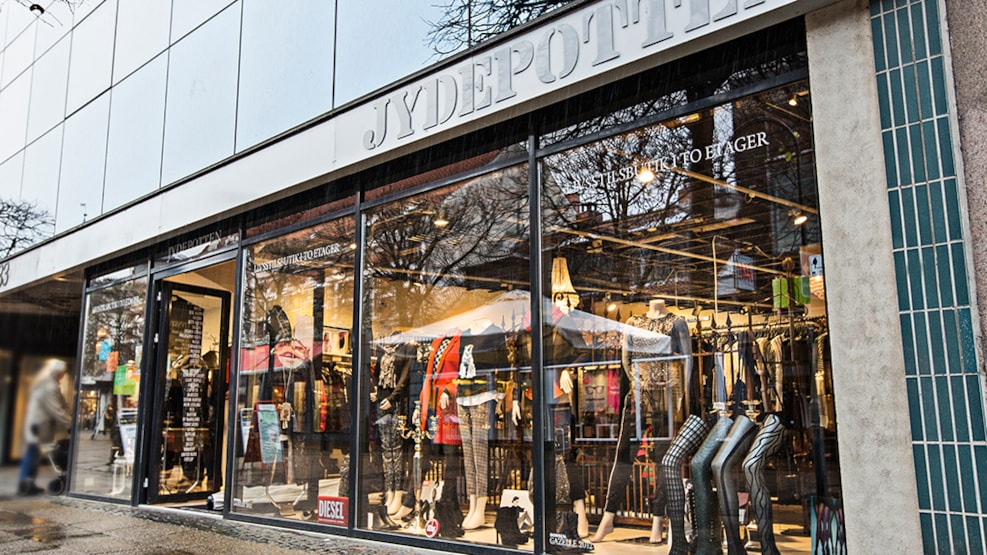 Jydepotten (Herning City)
Jydepotten is an atmospheric fashion and lifestyle store in two floors with its own webshop.
At Jydepotten, in the middle of the main street in Herning you will find fashion from all the known brands, for women of all ages. We have something for every taste, and there is always new items in the store and the web shop.
Our goal is to make the costumers to feel at home and get a cozy experience shopping in the store. The staff is always ready to provide honest and personal guidance as well as styling.
Remember to visit the downstairs floor, which is the biggest part of the store. Here, you will also find our cozy lounge.
At Jydepotten you will find brands such as: Lollys Laundry, Mos Mosh, Bitte Kai Rand, Gustav, Neo Noir, CoCouture, and many more.
We welcome you, and hope you find inspiration in our store and at www.jydepotten.dk