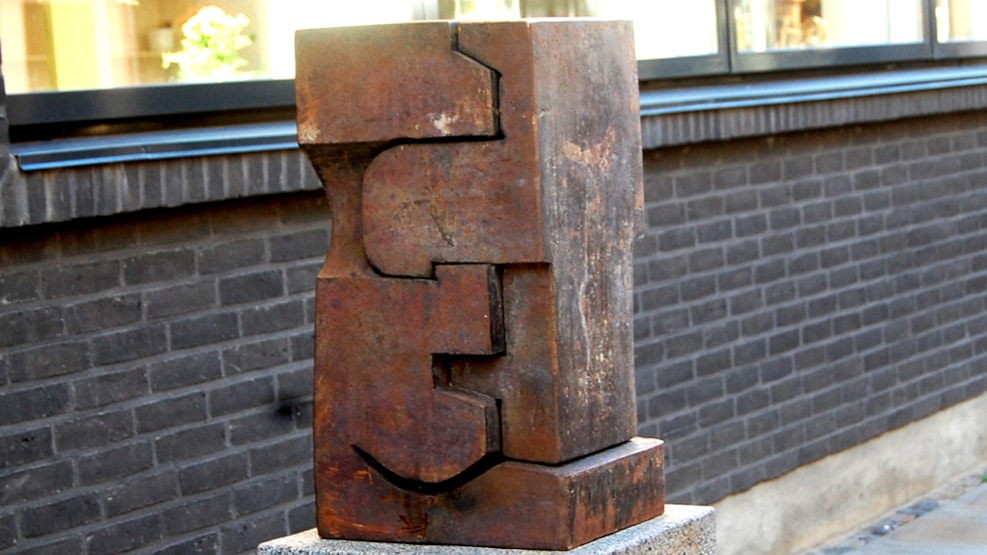 Indsnit by Bent Sørensen
"Indsnit" or "Incision" in english from 1982 is in many ways a typical sculpture for the Bornholm sculptor and painter Bent Sørensen. The sculpture consists of iron and granite, which were some of his favorite working materials. 
Sørensen sculptures often contain a sharpness and is static, but has, however, also geometric and open items in themselves. This sculpture contains a fine level of detail, and despite its hard edges creates an interesting geometric and composite image.