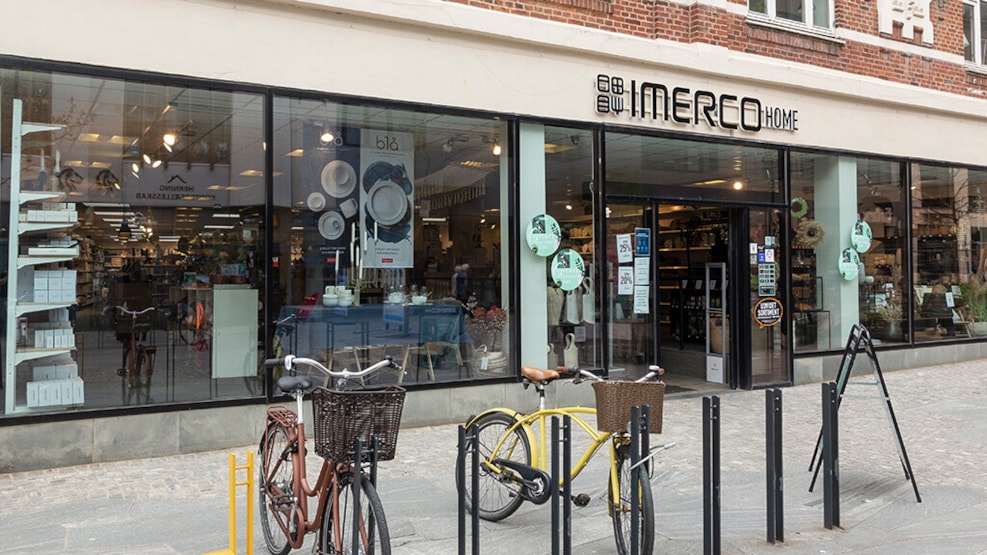 Imerco Home (Herning City)
Imerco is your hardware dealer and life style store with everything in kitchen, table arrangement and accessories for the home. 
At Imerco in the main shopping street in Herning we sell all the known brand in kitchen, gift items and interior design. 
Our goal is to inspire the customers and have a really nice experience in the store. 
The staff are always ready to guide you with a smile on the lips. 
At Imerco you will find know brands like: Royal Copenhagen, Kay Bojesen, Bitz, Eva Solo and Imerco's own brands Cook & Baker, Erik Bagger and many more. 
Drop by and feel inspired in the shop. 
NB: The store is open the first Sunday of the month from 11 - 14.