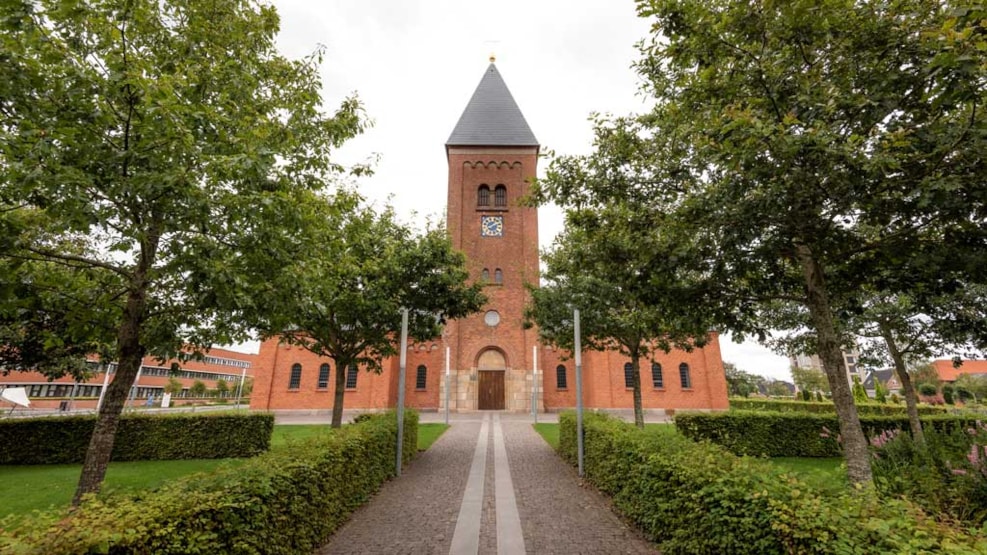 Ikast Kirke (Ikast Church)
There has been a church in Ikast in more than 800 years, which has been restored and rebuild many times.
In 1904, the church burned down, and in 1907, the new church was inaugurated. However, the town of Ikast grew and the parochial church council realised that the church had to be expanded.
In 1966, the parochial church council finally got the permission to begin the much-needed expansion. Two side aisles were build and a new marble communion table, pulpit and organ replaced the old.
"Tear This Temple Down"
In front of the church, you find a new and very impressive art installation by the renowned Danish artist, Bjørn Nørgaard. The sculpture was unveiled in November 2012, and caused great debate in the town, mainly because of its title "Tear down This Temple".
Come visit Ikast Church, call +45 97 15 12 96
Find more information about opening hours and church services here.