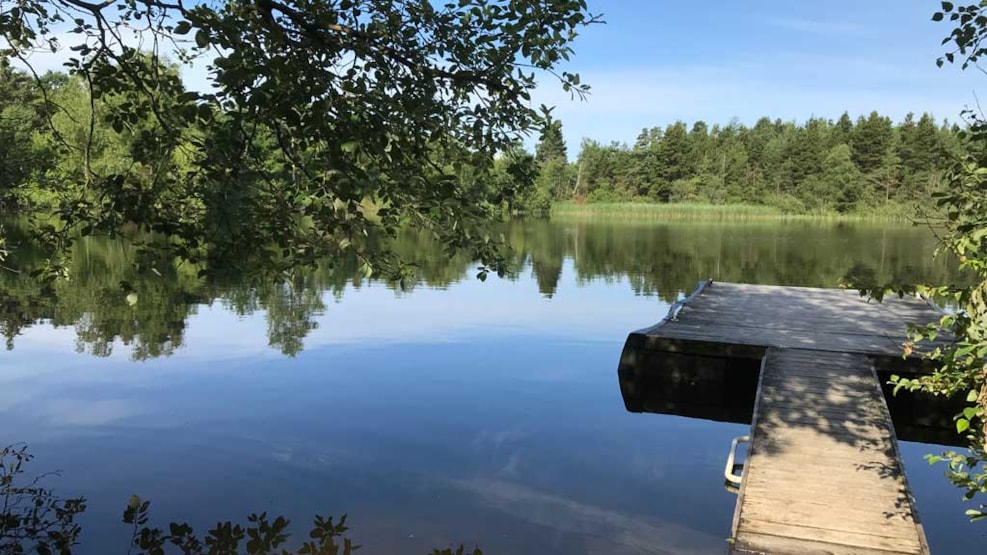 The Ignite Track
At the end of the 1930s, when the world situation came to a head, the lignite production in Søby really began to take off. The Danish energy reserve lignite was only 39-49 ft below the moors several places, and soon excavators and conveyors replaced.
Increased production meant more labor and quickly the city "The Jutlandic Clondyke" emerged, consisting of sheds, barracks, scrapped buses, and railway wagons. Approx. 1500 out of the 1800 inhabitants worked in the mines. In 1970 by the lake Meldgård Sø, the mining ended and today, Søby Brunkulslejer stands as a unique hilly area with many natural lakes.

The exciting 35 km route leads you through amazing moorland and the lignite mining areas, of course. Start from Brande and ride north along Dørslundvej. Go west along Fløvej and then north following the path alongside the railway. You will go through the moor Lille Harrild Hede over Harrild Dambrug and Dørslundvej to Fasterholt.

Ride from Fasterhold along the railway, past Meldgård Sø, and west along Brunkulsvej towards the Lignite Museum. From here, you can ride back along Brunkulsvej and to The Lookout Point, back to Fasterholt, and finally to Brande along Frihedevej.