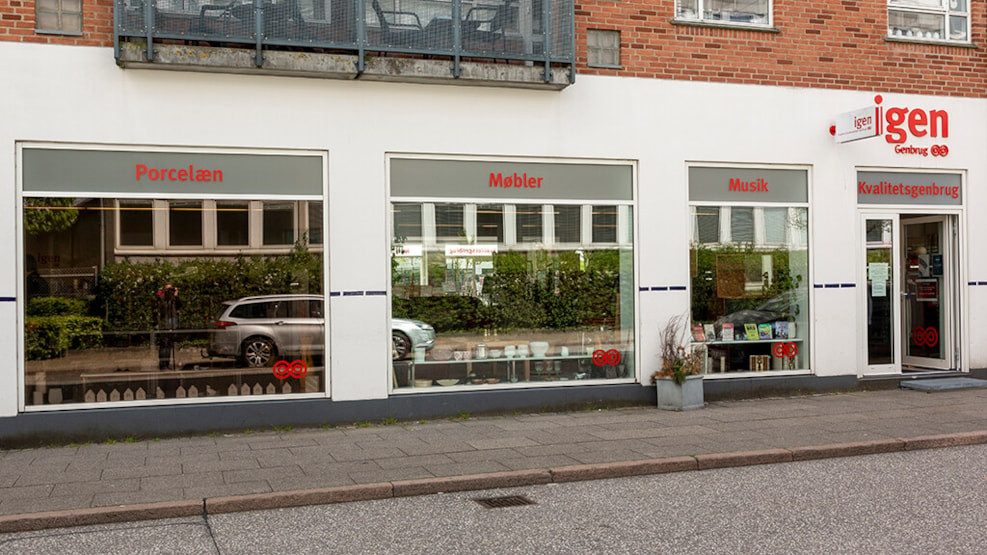 IGEN butikken - Kræftens Bekæmpelse (Herning)
Kræftens Bekæmpelses genbrug (recycle store) in Herning is a shop with a large and varied selection of recycled products of high quality, in pleasant surroundings and with good service. 
Kræftens Bekæmpelses genbrug i Herning is a secoundhand shop at 600 m2 focusing on quality and service. 
At IGEN you will find a wide selection of products within furniture, lamps, clothes, porcelain, electronics and much more. From modern to antique with good chances of finding exactly what you need. 
In pleasant and spacious surroundings, you will be met by a friendly and accomodating staff. With new (used) products at the shelves everyday, the shop is always worth a visit. The profit is given to Kræftens Bekæmpelse.