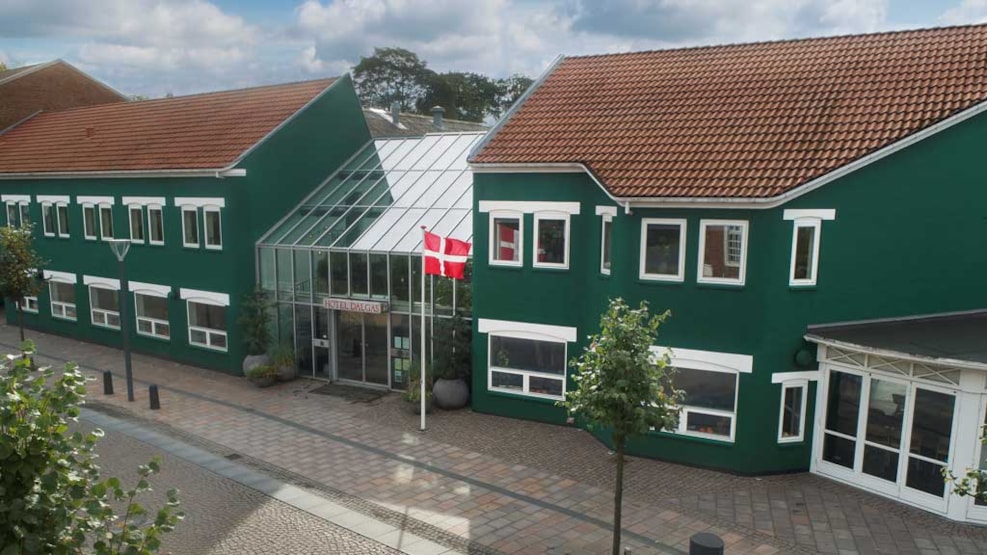 Hotel Dalgas
Hotel Dalgas has a contemporary and informal atmosphere where professionalism, good service and kindness are most important. 
We wish for our guests to feel comfortable in a warm and kind invironment and to always feel welcome by a smiling and helpful staff to make you want to visit again. 
It is possible to have different stays, among others Det Grønne Ophold (The Green Stay) including good meals and golf stays. Of course, you can also book single overnight stays that you might need on the work days.
The hotel is located close to Messecenter Herning, Jyske Bank Boxen, Remisen, Legoland and Givskud Zoo.
The hotel has 52 different-sized rooms at it's disposal.