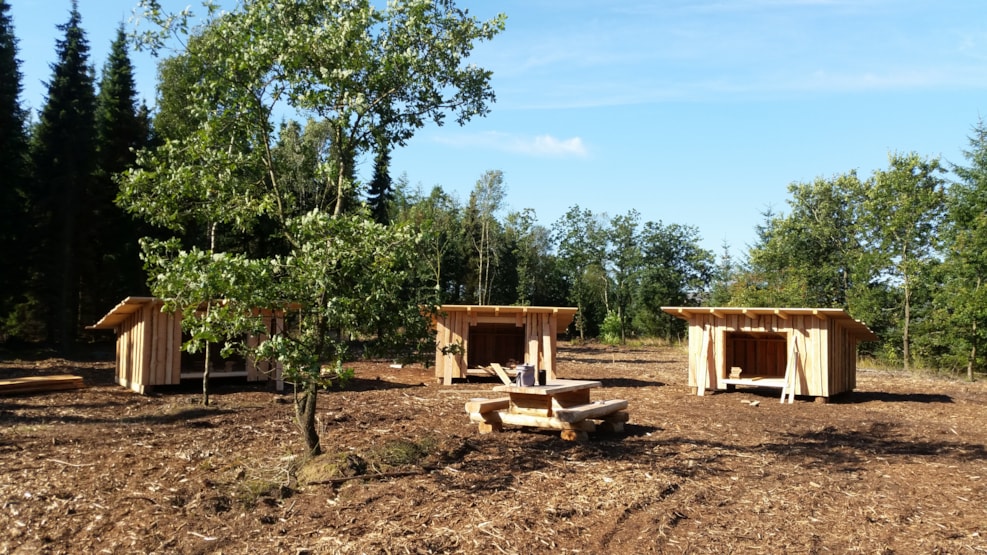 Hodsager Plantage shelter site
The shelter site is situated in the forest glade at Hodsager Plantage. 
At the site you will find 3 shelters and a paddock. Furthermore, there are 3 routes for horseback riding with jumps. A part of the forest is situated south of Feldborgvej, this part is intact forest.
Book the shelter at Hodsager Plantage here.
Should you have any problems or questions regarding booking, please contact Herning Kommune, Natur og Grønne Områder.
Phone: +45 9628 8141  / +45 9628 8147 
Mobile: +45 2096 2274