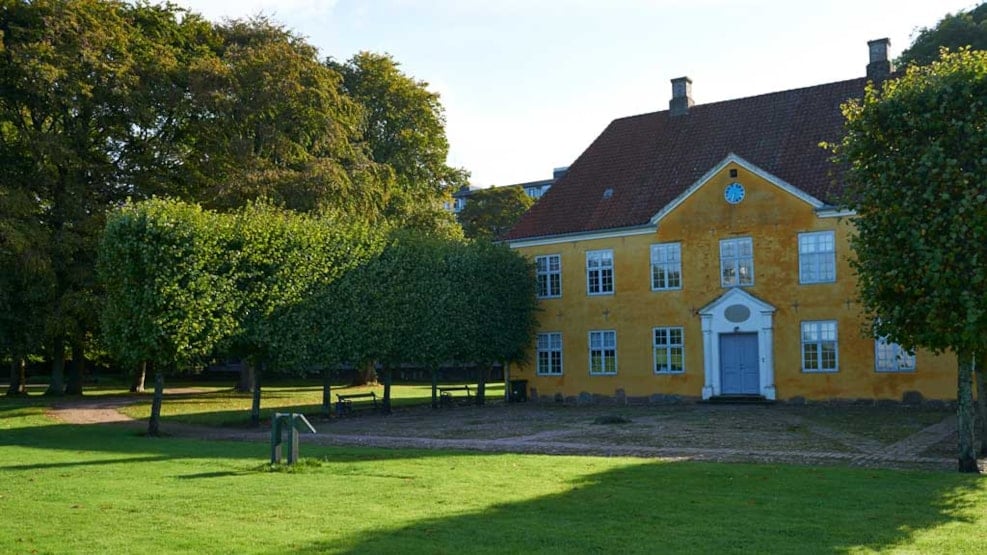 Herningsholm Museum
Herningsholm Museum is located within the oldest building in Herning, dating back to 1579. Here, you can hear about life on the heath – and about the stories it has inspired as well as the role it has played for the textile industry, which would later influence the area.
Cannons, woolly socks and life on the heath
In the atmospheric old rooms of the manor, you can get close and personal with the author Steen Steensen Blicher and life on the heath, presented in text, pictures and different objects. However, you can also experience the story of a manor, that went from housing a small army and cannons, to developing a business based on sheep and woolly socks – and which became the beginning of the textile industry of Central Jutland. After visiting the exhibitions, you can take a stroll or enjoy your lunch in the cosy, small gardens – or perhaps pop into our museum shop, which sells books, toys and much more.
Museum Midtjylland
Herningsholm Museum is a part of Museum Midtjylland, which consists of five cultural history museums that each tell a part of the history of Central Jutland. Both the history that dates back thousands of years and the history that is still alive in memories, people and craftsmanship. Stop by to discover the history and stories, and experience Central Jutland, as it was before, now and tomorrow. 
You can read more about the different activities, exhibitions and the many different events and experiences at museummidtjylland.dk