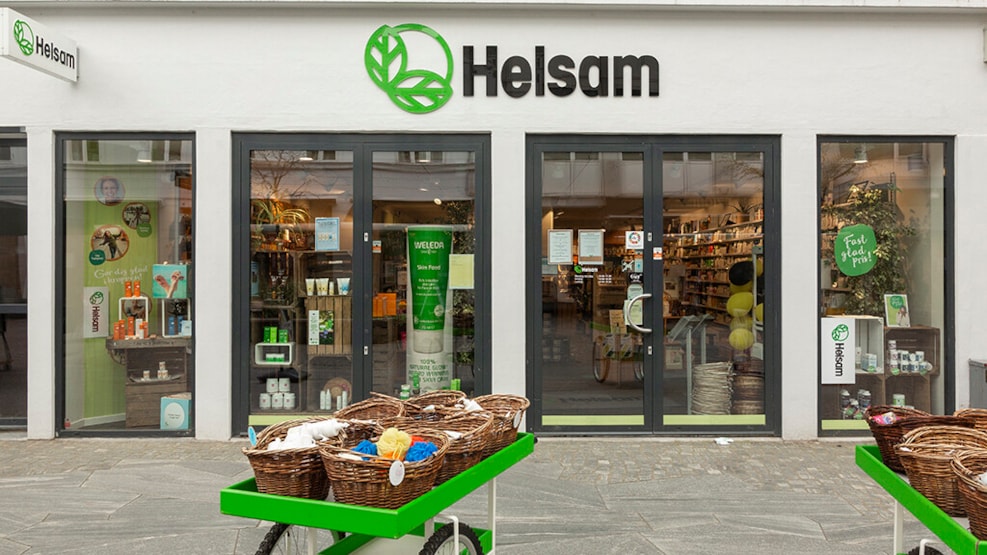 Helsam (Herning City)
Helsam Herning is your local store with a great selection of dietary supplements, vegetarian/vegan options, organic herbs, juice, cosmetics, skin care, and much more. 
We take pride in serving and guiding you in selecting the right products, whether you are looking for herbal medicine, dietary supplement, vitamins, minerals, cosmetics or skincare products. We also have a great selection og organic food, gluten free products and vegetarian products.  
Take a look inside the store and let yourself get inspired to health and clean goods.
See you!