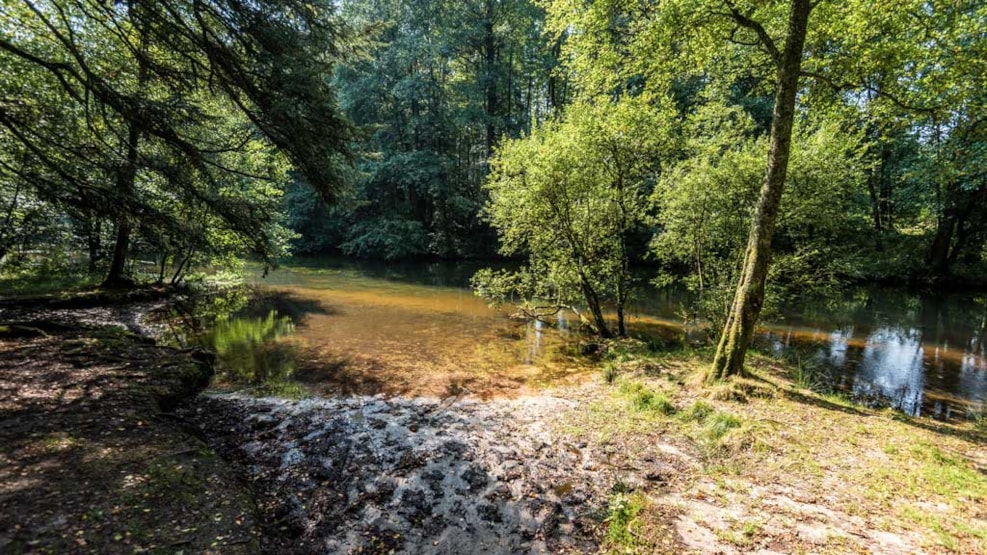 Hastrup Lake and Plantation
Hastrup Lake and Plantation are located between the Ridge of Jutland and the bogs to the west. It is a beautiful forest area, which offers an abundance of great nature experiences for the whole family. Hastrup Lake is sourrounded by old oak forrest with grazing Scottish Highland Cattle. In Hastrup Plantation, you for instance find nice marked walking paths and north of Hastrup Lake there is a great shelter area, where people in canoe can stay overnight. 
Family Fun in the Forest
South of Hastrup Lake, east of Hastrupvej, you find a wonderful nature playground lots of facilities for children and with a fireplace, tables and benches, as well. So bring your family into the forest and have a fun family outdoor day - here, it is easy for a family to spend some great hours together!

Practical Information For Fishing
Day tickets for fishing in Hastrup Lake can be bought by contacting the chairman of Thyregod angling club, Kurt Lundsfryd. You can reach him on tlf. +45 7573 4623 / +45 2179 5505 or email kurtlundsfryd@mail.dk
The season runs from 1 May - 1 November.
Fishing in the Skjern Å is prohibited.