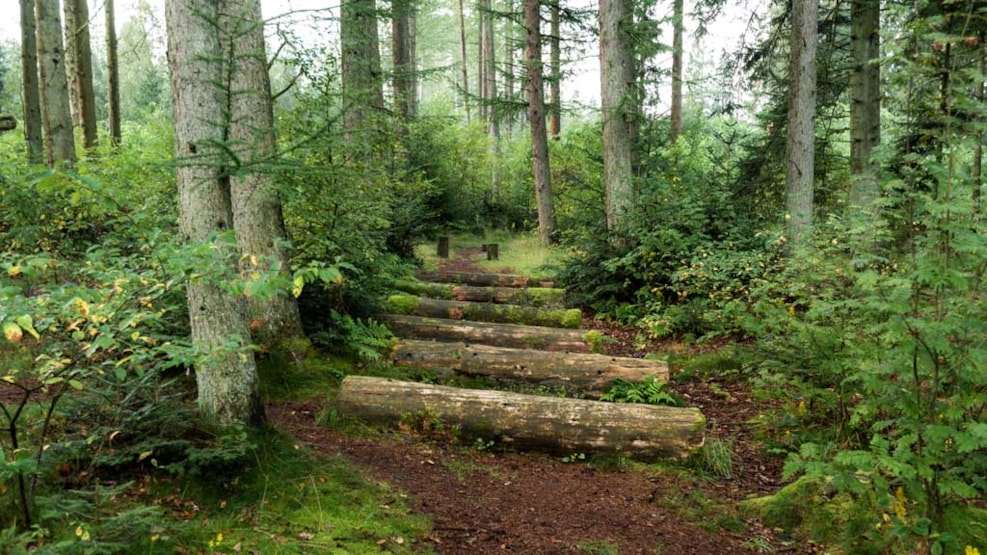 Harrild Moors playground
At Harrild Hede you can find a wonderful playground with a fireplace, tables and benches. There are a lot of activities for children to do in the surrounding area. Bring your family to the woods and have a nice trip full of activity.
You can hike in the woods and explore the new nature center close to the playground. 

You can enjoy your food and coffee in the covered buildings and study the boards with the history of the moor area.
To learn more about the place click here.