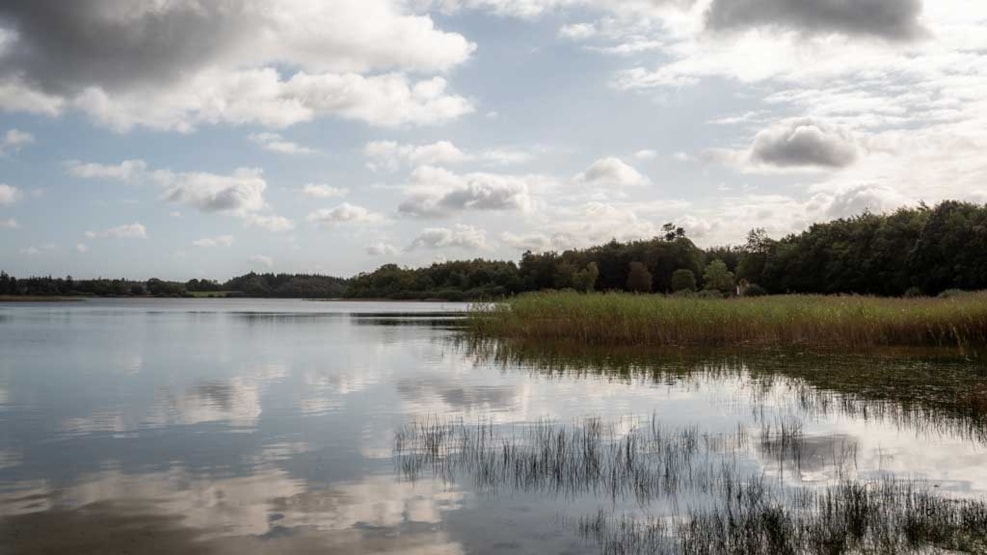 Hampen Lake
Hampen Lake is a wonderful spot close to the Haervej, and is located 79 meter above sea level and is thus the highest located lake in Jutland. On top of that, Hampen Lake is one of the most clean bathing lakes in Denmark. 
The lake actually consists of two lakes, a small and a big lake, which together measure 79 hectares in total. The lake has two beaches and is often visited by guests from Hampen Lake Camping and Cafeteriakroen.

Around the lake, you can experience the wonderful nature of Central Jutland on the marked hiking routes and paths. By Hampen Lake, you also find a great nature playground, where children as well as adults can have fun with for instance an obstacle course.
Please notice that it is not allowed to fish in the lake.