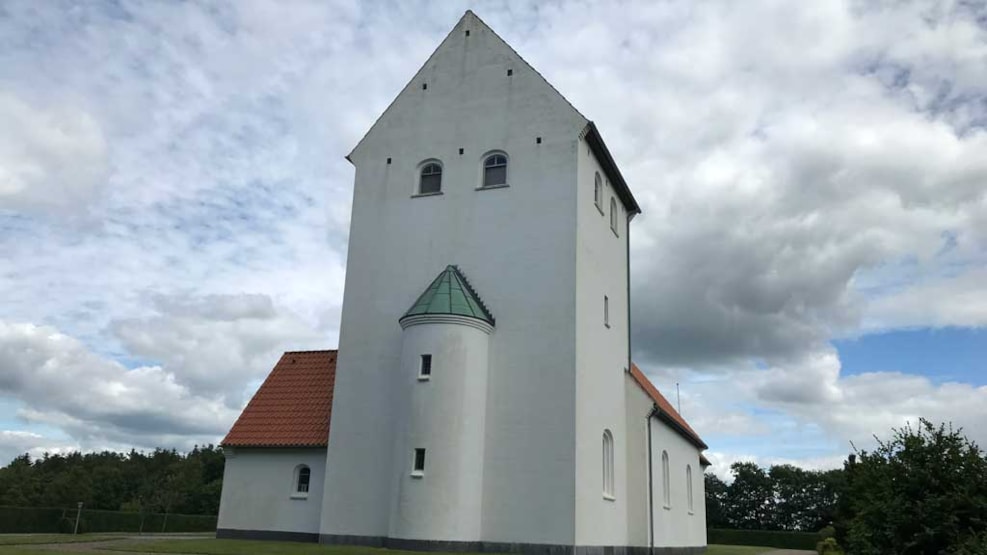 Hampen Kirke (Hampen Church)
Hampen Church was built in the year 1957 by the architct Søren Vig Nielsen. The church is beautifully situated on a small hill in the Jutlandic Ridge near the sources of the streams Skjern Å and Gudenåen.
The church has some beautiful equipments - the baptismal font is made of granite from Bornholm, and you can also find a particularly beautiful candlestick made in 1985 by the silversmith Jørgen Dahlerup. 
Feel free to visit the church.
A visit can be appointed with the verger on +45 61 79 73 62