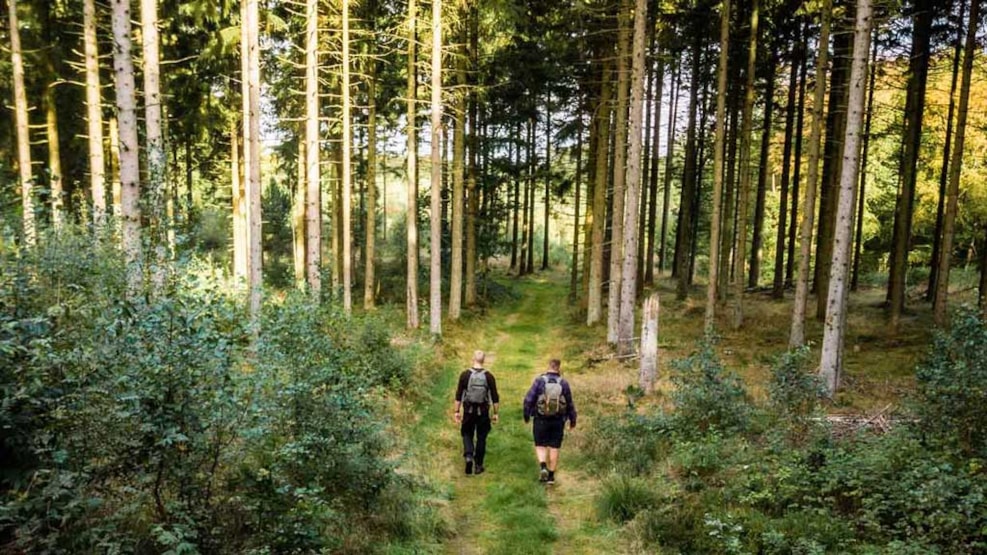 Hærvejen
Hærvejen is an ancient road through Central Jutland that once was used to drive cattle from Jutland to the German region of Schleswig-Holstein.
Today, large parts of Hærvejen are unpaved, but you can still find stretches of the old, historical tracks where you can sense the atmosphere of those days. The many grave mounds along the road testify to the fact that the Hærvej has been an important road in prehistoric times, most likely back in the early Stone Age.

Traders, Pilgrims and Armies
The Hærvej was used by traders, who were transporting flint, amber, hides, pottery, and oxen to central Europe, and by pilgrims on their way to visit the grave of the Apostles in Santiago in northern Spain, the Church of St. Peters in Rome or even Jerusalem. The road was also used by armies, which the many ramparts along the roadside testify to.

Hiking and Biking at Hærvejen
Hærvejen goes through the municipality of Ikast-Brande at Engesvang, Stenholt Forest as well as Nørre Snede, and it is an obvious excursion spot if you are in the area.
Hærvejen invites to both biking and hiking as well as running and a long line of other exciting nature activities. If you are in the mood for exploring nature, then visit Hærvejen's website. Here you will be able to find information about routes, accommodations, tours, pilgrimage and much more. Click here.