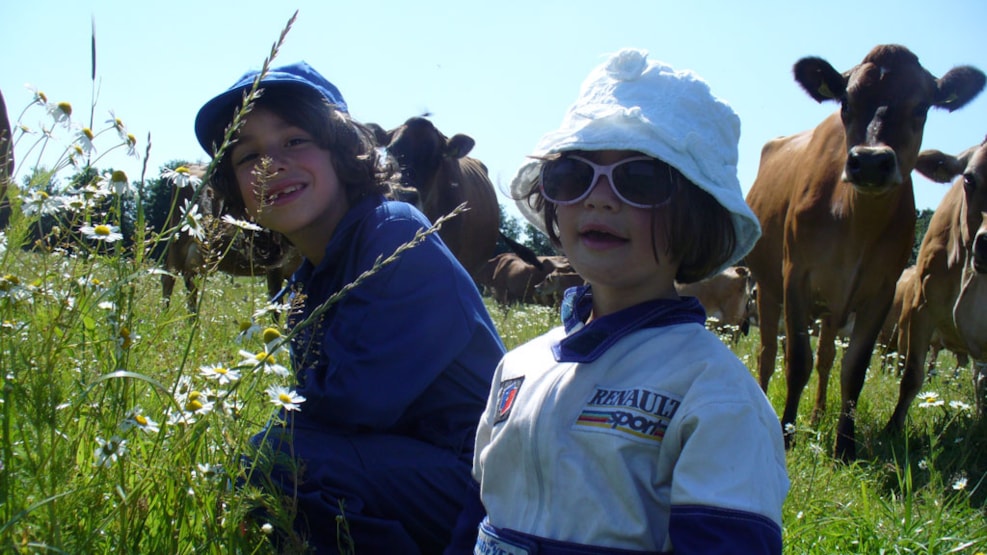 Gyvelborg Visitor Farm and Camping
Enjoy nature.
Gyvelborg is an ecological farm with Jersey cows.
We live, side by side with our guests, in harmony with the beautiful nature, the Jersey cows, calfs, rabbits, guinea pigs, cats and our dog, Nanni. 
Enjoy the unique spirit, as you visit our ecological farm and the farm shop. You can by a lot of different local produced food, like meat, cheese and ice cream.
Stay as long as you want to, we got a camping site, a luxus cabin and an apartment for rent.
Feel what welfare does to you and the animals
It is great to hug a cow or even the calfs. The animals soft fur tells you how important it is to give the animals a worthy and good life.
As a guest at Gyvelborg, you will become a part of the everyday life on the farm. Feel free to help us getting the cows home from the field, help feed them, see how the get milked or even when Thise mejeri (a creamery) are coming to pick up the fresh milk.