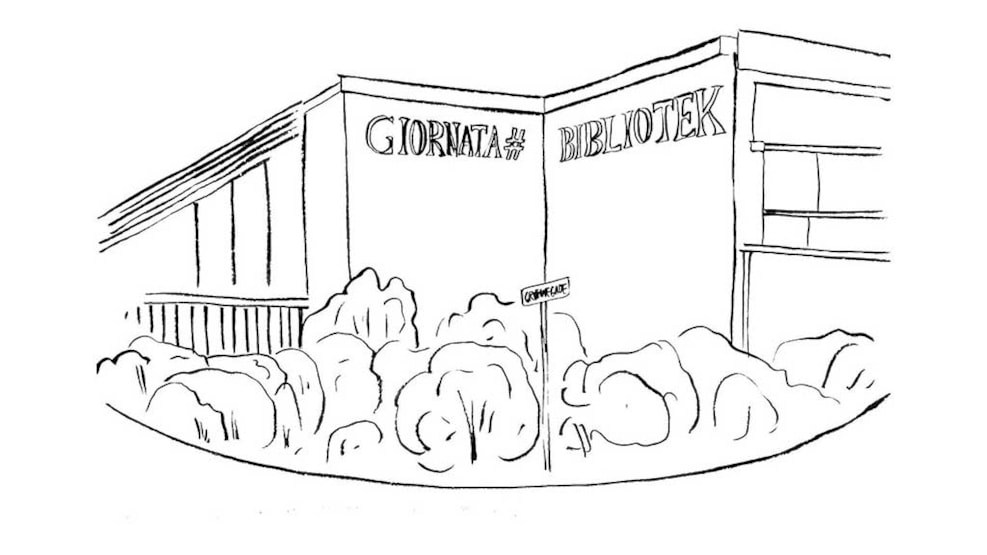 Global Goal 8 - Ikast
Global Goal 8: Decent jobs and economic growth.
Artist: Sofie Amalie Andersen.
In Sofie Amalie Andersen's work GIORNATA #, which partly takes the form of a neon sign on the gable at Ikast Library and partly as a printed literary newspaper for distribution in the local area, questions are raised about what work really is - and how it relates to the sizes we usually structures the world according to, such as time, place, work and value.