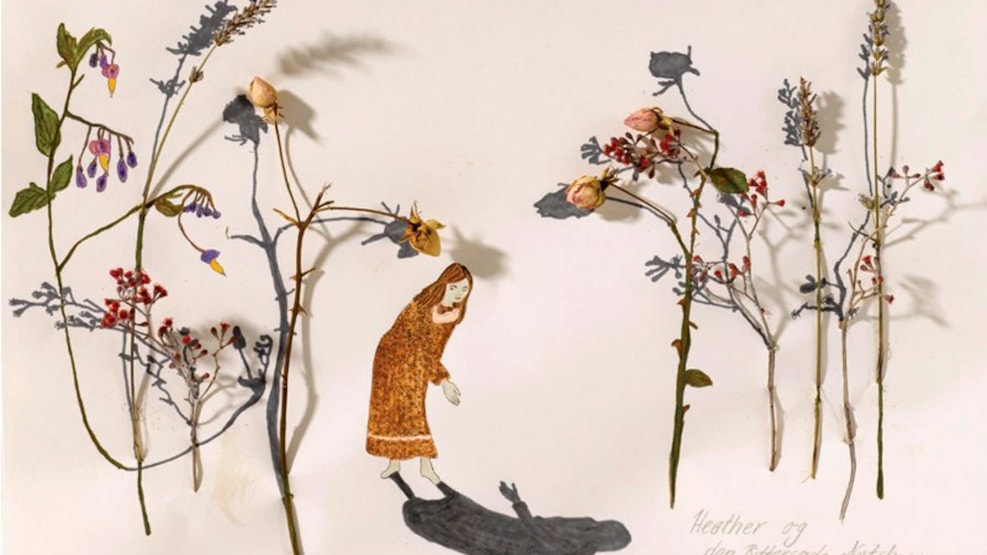 Global Goal 15 - Engesvang
Global Goal 15: Life on land.
Artists: Merete Pryds Helle and Vibe Bredahl.
Pearl owl - Eel - Starling - Magnificent goblet - Fine sedge - Common shrike - Lark falcon - Blue cork mushroom - Hydnellum cumulatum - Large thorn - Flat wolf's foot - Stingray - Rosemary willow.
These 13 beautiful words and exciting animals and plants and fungi are the 13 species that are threatened with extinction according to the Red List in Ikast-Brande Municipality. These species and more are (still) found in the area by Bølling Sø, which has many visitors. The project involves citizens with art, knowledge and nature, so that together we protect and help the area's biodiversity on nature's own terms with concrete actions.