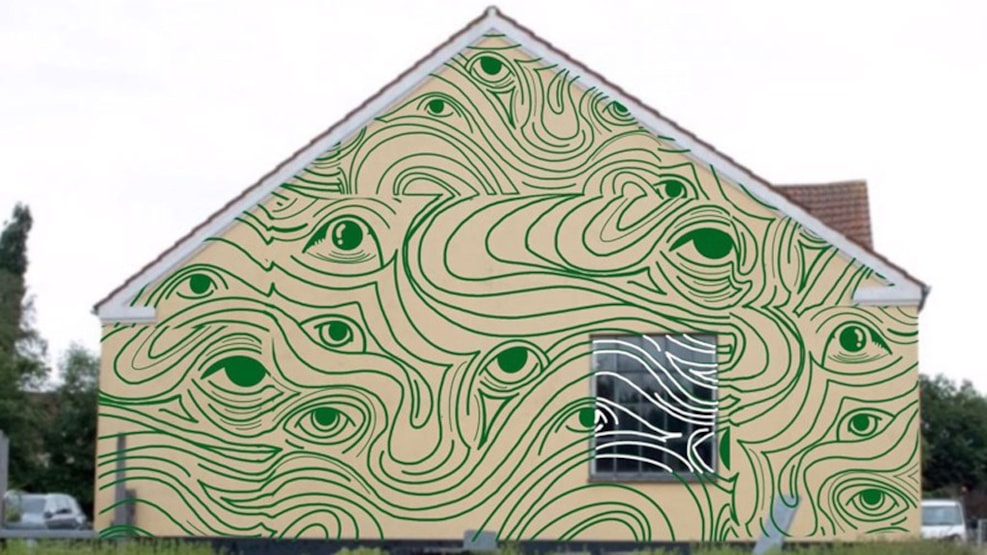 Global Goal 13 - Timring
Global Goal 13: Climate action.
Artist: Desen Halıçınarlı.
Desen Halıçınarlı about the work: "I specifically used the "eye" image in my art project, which refers to the climate action title. I think that nature is always guarding us. We have forgotten that in some countries it is a living thing. As a painter , graphic artist and sign maker I try to be aware of the materials I use. I try not to use gas and cellulose based products for both my own health and the well being of the environment and atmosphere. In this artwork I have created an image using a color , which is a symbol of nature, with as little paint and lines as possible. I have many images in my dreams, but it has been my priority to stay true to the subject and its philosophy.
This image also has a meaning for the building, it's in. Both the wood texture and the naive works pushed me to a calm but disturbing visual work. The eyes that follow us in the trees I have photographed on my previous trips to Denmark. After the mural is finished, it may be a possibility to bring the dirty or discolored clothes back to life by working out carved patterns with the public."