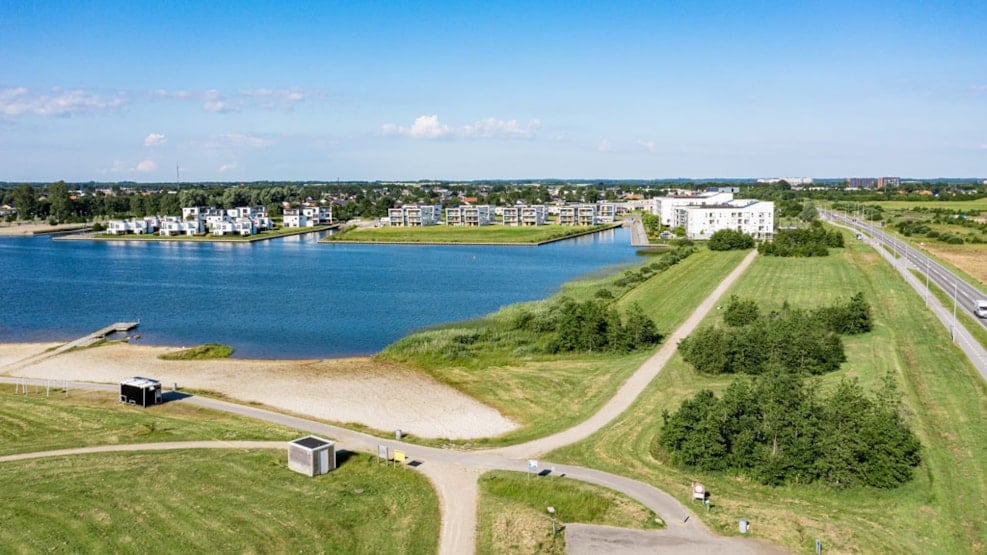 Fuglsang Sø (Fuglsang Lake)
Fuglsang lake, which is north of Herning, was opened in 2005. The 28 ha big lake has two bathing beaches on the lakes east side.
You can go for a swim if you like or just relax at the beach.
Check the water quality at herning.dk before going for a swim.
You can walk around the lake and there is also a disc golf field just next to the lake, which is free to use. 

You can park the car by using the driveway from Vesterholmvej and from Brændgårdvej.
You are NOT allowed to park or drive on the beach.