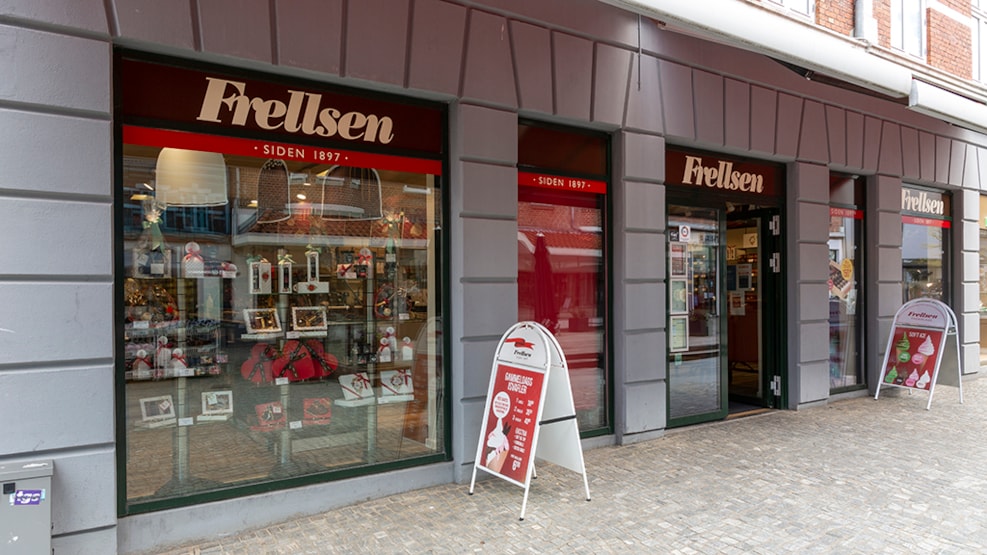 Frellsen Chokolade (Herning City)
Frellsen Chokolade - chocolate, coffee and other specialities of high quality for a unique taste experience and the best soft ice in town. 
Driven by passion and with love for good chocolate, I.M. Frellsen has produced chocolate of high quality through generations. 
At Frellsen we never compromise with our ingredients which are carefully chosen at specific suppliers so that our strict standards for quality and taste are met. 
For us, producing chocolate is a craft with soul. We produce our chocolate by hand and based on proud traditions and by experienced staff in order to give a real treat and give our customers the best experience. 
Flødeboller (chocolate covered marshmallow) are produced several times a week so that they are always fresh. Delicious filled chocolate are wrapped in elegant boxes - something for everyone's liking. We have a large selection and many different taste variants of the classic Frellsen "sticks". Crispy chocolate covered almonds and our amazing choco-liquorice "balls". 
Frellsen Kaffe are responsible for the production and delivery of our newly roasted coffee of high quality.