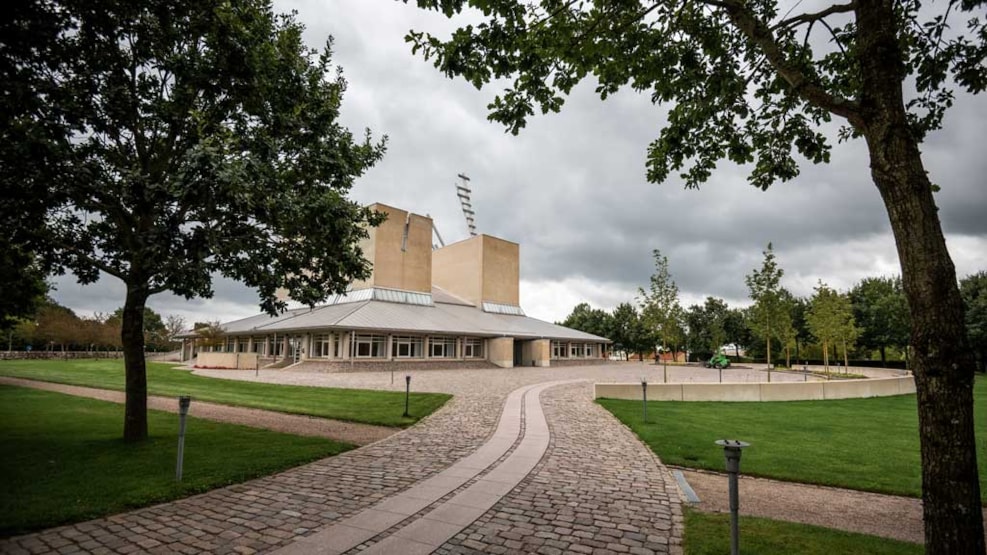 Fonnesbæk Kirke (Fonnesbæk Church)
Fonnesbæk Church in Ikast, was consecrated in 1994 and is a very contemporary church. 
For example, the altar, the pulpit and the baptismal font designed by the architect Ove Neumann testify to a very modern church. The cross above the altar is something very special. It has nine fields in silver with enamel, the middle field being designed as a triptych with 3 pictures of Jesus' birth.
You are more than welcome to pay a visit to the church - A visit to Fonnesbæk Church will give you a very unique experience.