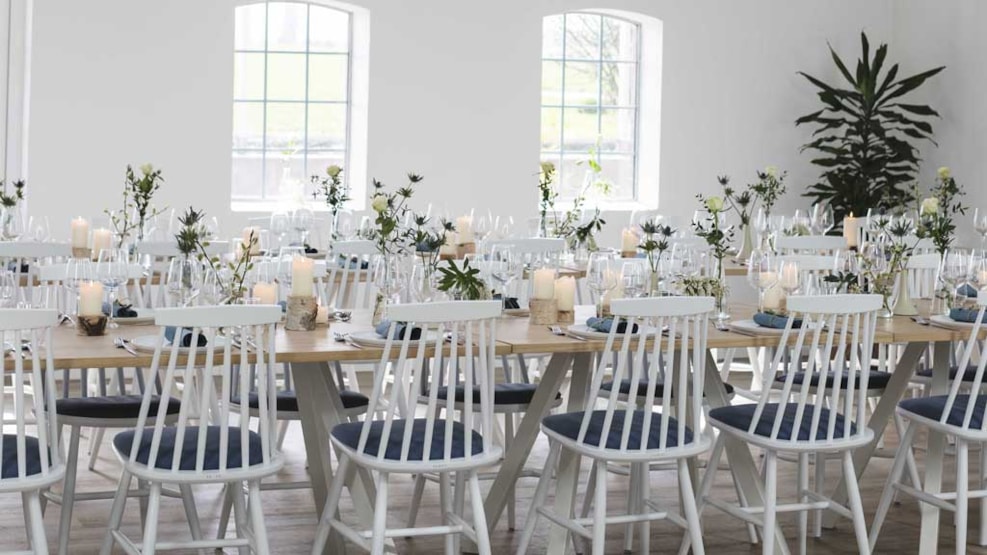 Fonagergaard, Meeting place
Fonagergaard is located in the heart of Western Jutland, between heath, fields and wonderful nature. We have nice, heated rooms that can fit 120 people. 
The rooms have a flexible layout, where the walls are mobile. In this way, we can alter the rooms to fit your needs.
We have a lovely terrace, also with room for 120 people. We are able to offer food and drinks – call us to hear more.
What makes Fonagergaard unique, is that we have the facilities to host meetings filled with professional content, while offering many activities such as football golf, bumper ball, human football and much more. See more on our website www.fonagergaard.dk. We would love to help you plan the day.