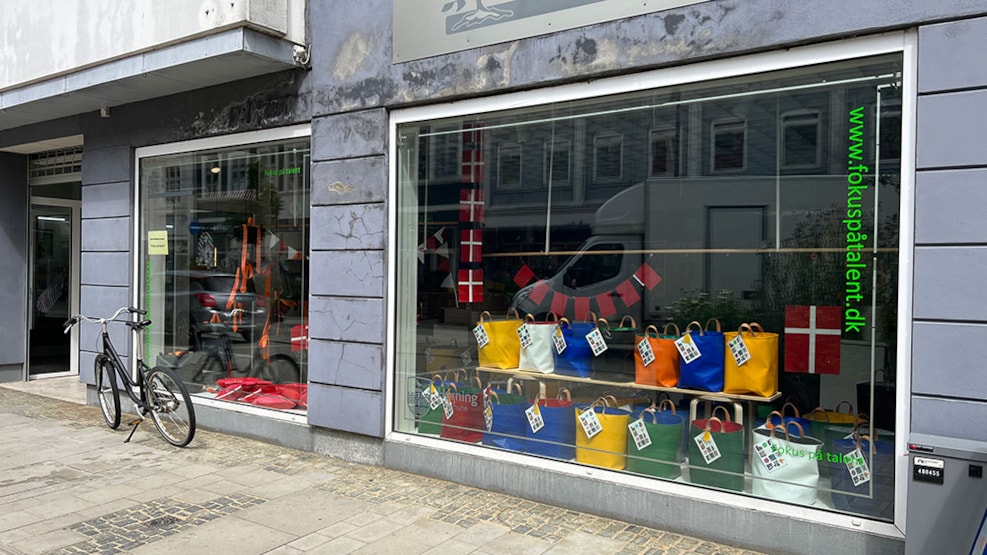 Fokus på Talent (Herning City)
Fokus på Talent is the Youth Center Knudmosen's working workshop in Herning Gågade. We design and manufacture usable products from residual materials and recycling from the industry around Herning.
The products are produced in the store. We have a particular focus on using industrial material residues in our designs.
We create products that can solve a practical need, spread cosiness and joy and maintain traditions.
Our students are involved in the many processes of the store and meet the community with a new approach where they both produce goods and sell them to customers.