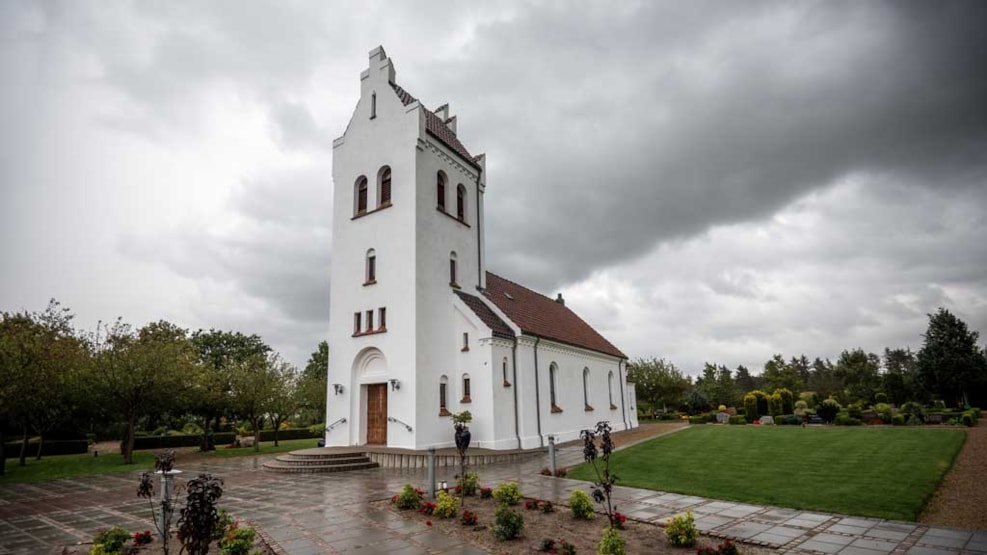 Faurholt Kirke (Faurholt Church)
Faurholt Church was built in 1912 by architect, Victor Gullev. At that time, most Danish churches were built with red bricks. However, Faurholt Church is a white church and thus a beautiful exception.
In 2003, the church interior underwent a comprehensive restoration, and today, especially the new alter piece as well as the new colours are very note-worthy.  
Find more information about the church here. 
If you are interested in visiting the church please call +45 20 62 84 78