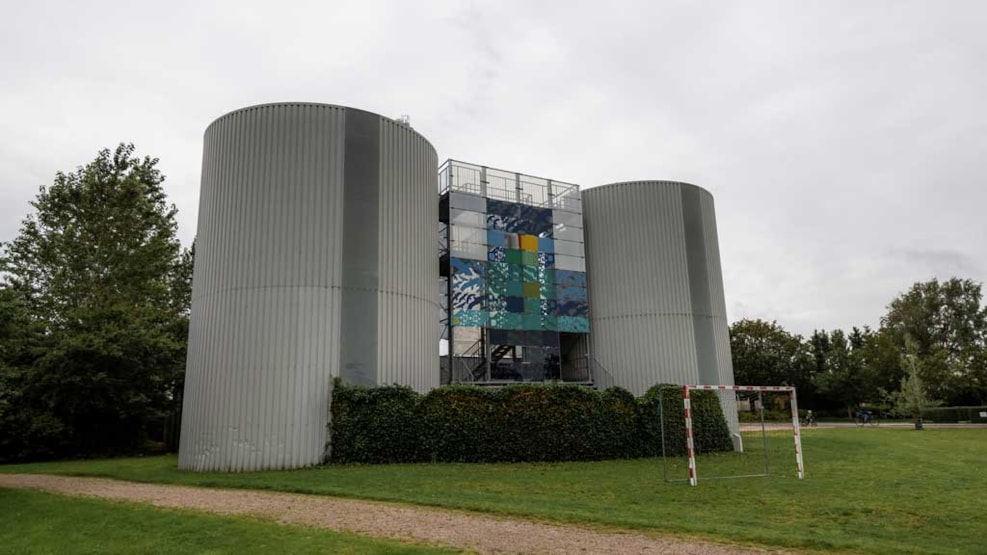 Engesvang-Moselund Kraftvarmeværk (Engesvang Combined Heat and Power Plant)
Merete Barker's stained-glass painting from 1995 has been erected between two water tanks, and is a very impressive sight. 
The glass art can be viewed from the outside. Is is an impressive piece of art placed between two big water tanks. The work mainly appears in blue nuances with a few yellow spots and one red spot. Some sections are very abstract while others have motives of birds.