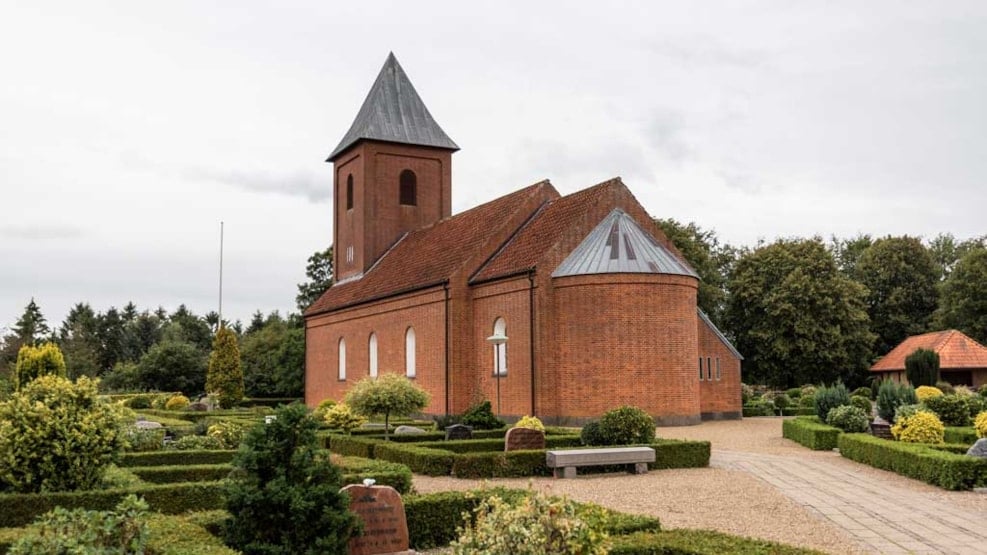 Engesvang Kirke (Engesvang Church)
Engesvang Church was built in 1897 and designed by the architect Rudolph Frimoth Clausen. 
The church was renovated and extended in 1967-68. The church room is very simple and light in contrast to the new bright coloured chairs that replaced the old church benches in 2010. 
Come visit the church and experience the amazing architecture. Please call +45 60 56 52 50 before hand.
To find more information about the church, click here.