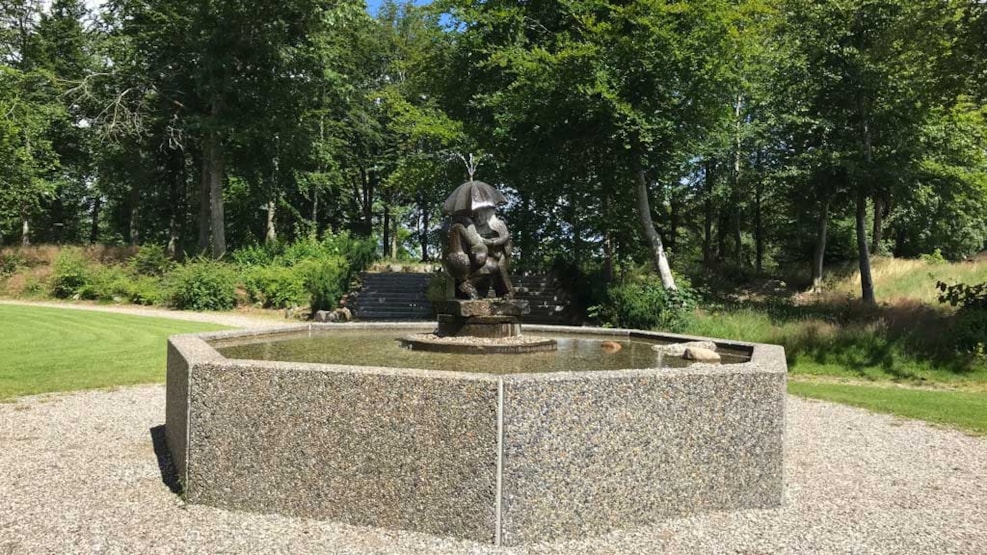 Ejstrupholm Lystanlæg (Park)
Even when it is winter it is obvious that Ejstrupholm's almost 100-year-old garden is something special. The garden is situated just behind Ejstrupholm Hallen, and since 1923 it has been the green spot in the city. 
Situated in a little valley, Ejstrup Bæk (brook) supply the area with fresh water.
It is a great area with a multi-purpose sports court, MTB-field, playground, and a cabin.