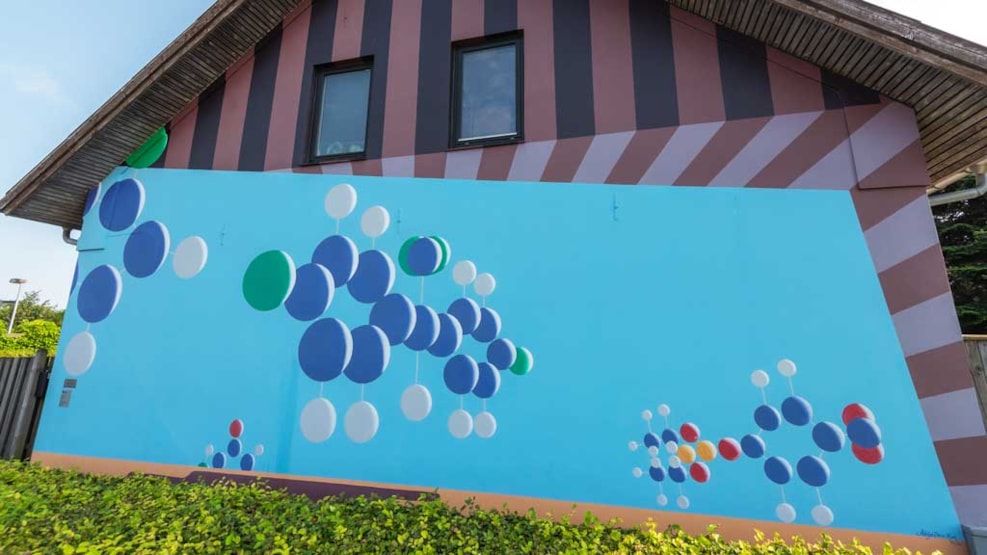 Dødens Eleksir (Death Potions), 1970
This mural painting is one of the Nordic gables designed in 1970.
The somewhat dark atmosphere is based on the artist's protest against the Vietnam War. The imaged molecules show very dangerous chemical compounds that have a lethal effect even in very small amounts.
Adolph Denis Horn was born on December 10, 1933 in Oslo. He grew up in Larvik and is known as a painter, graphic artist and artist. Among other things, he is represented in the Norwegian National Gallery.
In Brande there are two gables adorned with works by Adolph Denis Horn. Besides "Dødens Eliksirer" it is also the work "Rene Linier", which comes from the artist.
He was one of the founders of the first "green" party in Norway, Nature & Environment, in 1971. He wrote the political program of the party in 1975.