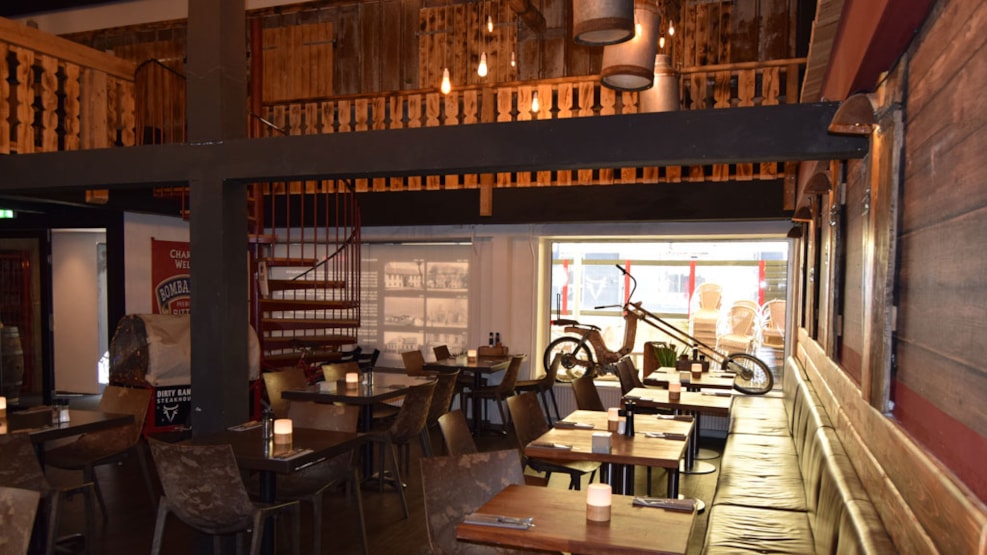 Dirty Ranch Steakhouse
Dirty Ranch Steakhouse is located in the old Laulund at Silkeborgvej 5 in Herning. Laulund is a farm that can be dated back to the 16th century - and which belonged to a lord's mansion. Here we've built a restaurant that retains the memories of the past.
We have built lamps from old sheep grates, tables using metal from an old cast iron factory, and the decoration of an old band saw that won gold for its innovative design, the same year the Eiffel Tower was built - and much more.
Dirty Ranch Steakhouse serves steaks of well-aged beef, burgers with lots of flavor, tender spareribs, delicious sides and great desserts. All this delicious food is served in exactly the quantity and size you want and in surroundings that make you feel at home - you can play a game of cards during the short wait until your food is ready, or otherwise just enjoy your evening. Your task is to contribute with a contagious smile and then the rest will come by itself. So let go of everyday life and let joy and laughter take over. Together we can create an unforgettable experience at Dirty Ranch Steakhouse.
The kitchen closes at 9 pm.
Dirty Ranch Steakhouse offers closed parties and catering by appointment. 
Bon appetite.
Regards, Rudi