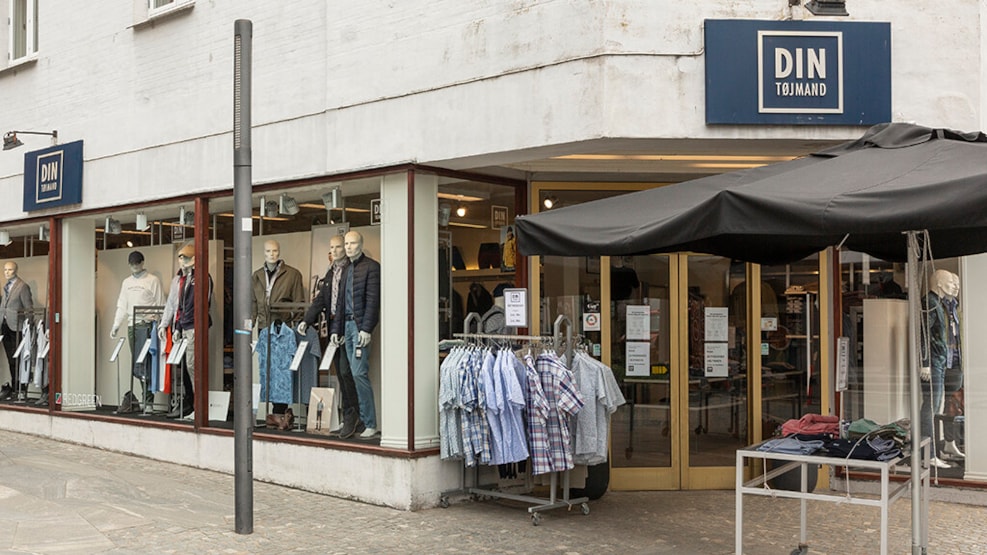 Din Tøjmand (Herning City)
Men´s clothes for party and spare time. 
At Din Tøjmand at the main shopping street in Herning we have a large selection of clothes for party and leisure. We are experienced in party clothes including clothes for the groom. We take pride in dressing you for your special day. We also have a large selection of leisure wear from many known brands like Camel – Matinique – Selected – Signal – Marc O´Polo – Red&Green – Alberto – Meyer –Garant – Eterna – Bosweel.
Are you a company owner and need assistance for clothing for your staff, we are ready with advice and guidance. 
Welcome inside to be inspired in the store.