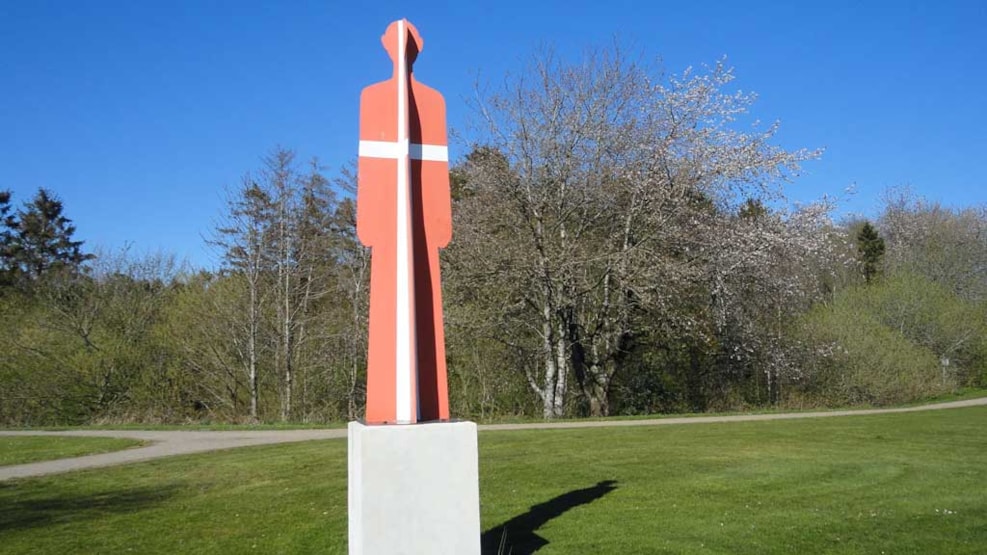 Den store dansker (The Great Dane)
The sculpture "Den store dansker" is located in Højrisparken in Ikast and is created by the artist Sven Dalsgaard in 1972. 
Sven Dalsgaards sculpture "Den store Dansker" attach to the history of Ikast and its houseowners' association. In 1973 the houseowners' association offered a group of young and unknown artists the task of decorating the newly established housing area in Højrisparken with sculptures. The five artists that said yes were Poul Gernes, Per Kirkeby, Egon Fischer, Bjørn Nørgaard and Sven Dalsgaard, who is a little older than the rest of the artists.