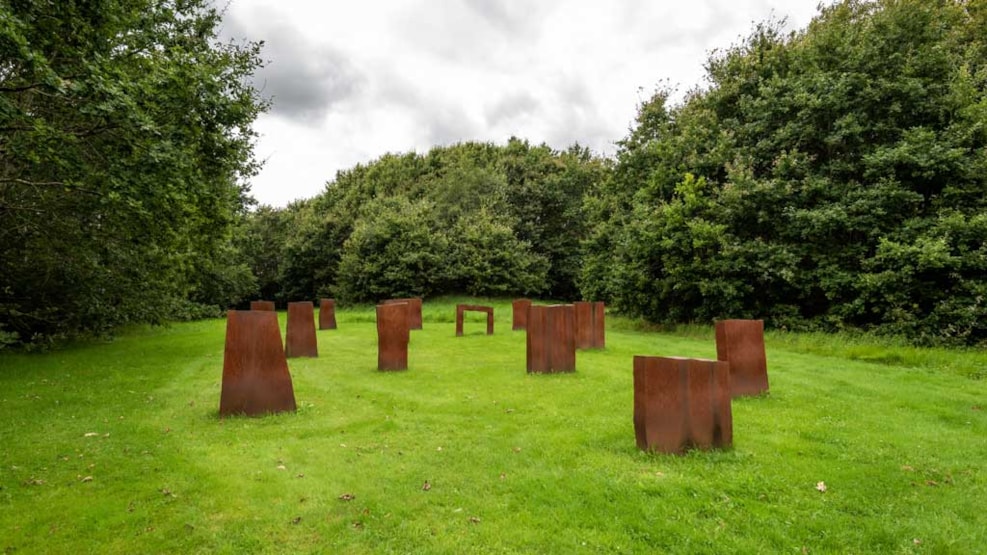 Den jødiske kirkegård (The Jewish Cemetery)
"Den Jødiske Kirkegård" is an art piece of Peter Bonnén from approx. 1990 and is located in Frisenborg Sculpture Park in Ikast. 
"Den Jødiske Kirkegård" consists of 13 individual shaped blocks in different sizes. They all have the same closed form except from 1 block. They are isolated from each other, spread out on the field and are all made out of iron, that by time has gotten a rusty red colour.